Page updated Sunday, 25 July 2004, 1:43:54 am!


Our Epic Drive all through Europe, to EP9!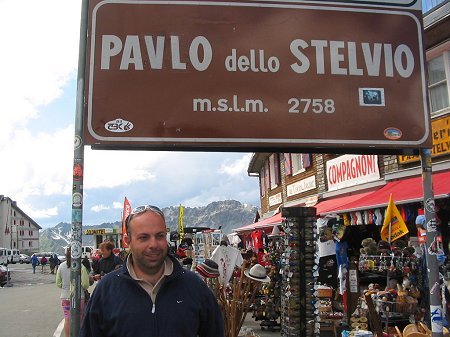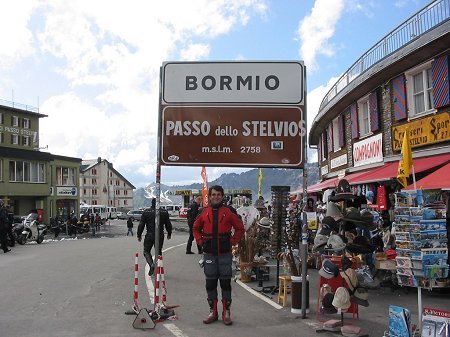 !!!
The diary went as follows, day by day:
(Click on each day to see the pics and the detailed description of our daily activities)


Sunday June 27, 2004: We left from Athens to Patras, approx. 220km motorway. We embark the Minoan Lines Olympia Palace Ferry, for a 20 hours ride to Ancona, Italy.
Monday June 28, 2004: We arrive at Ancona, short Autostrada drive to Modena. Dinner with our friends respectively: For me it's Bonettis' home, for Pavlos it's his friend Beppe. Approx. 230km.
Tuesday June 29, 2004: Lunch at Ristorante Cavallino, visits to Ferrari store, Galleria Ferrari, and touristic photoshooting! Finally we watch Luca Badoer do the testing for the French GP at Fiorano. Late arrival at Trento (Italian timing!) Approx 190 km.
Wednesday June 30, 2004: Early leave for Sulzfeld. Nicola has problem with rear tire, he decides to ride bac home. Late arrival at Sulzfeld (As always!) Approx. 680 km.
Thursday July 1, 2004: Teamed with everyone already there, we ride north towards Holland and EP9 site, Zwartluis. Approx. 580 km.
Friday July 2, 2004: A short car ride for me, passenger to Pavlos, lunch at someplace with difficult name and beautiful waitresses! Approx. 25 km.
Saturday July 3, 2004: The big tour north. Two tornanti, and instead of any high place, we managed to drive 17.5 meters BELOW sea level! Approx. 350km.
Sunday July 4, 2004: Ride to Antwerp, Belgium. Approx 225 km.
Monday July 5, 2004: Ride to Kerpen, home of Michael Schumacher Kart track, Nurburgring, Karlsruhe. Approx. 520 km.
Tuesday July 6, 2004: Fit new rear tire to the BMW, ride through the Black Forrest towards Basle, then spend the night at Wassen. Approx. 450 km.
Wednesday July 7, 2004: Ride to Andermatt, then do the Furka, Grimsel, Susten passes. Approx. 140km.
Thursday July 8, 2004: From Andermatt to the Oberalp pass, brake failure at Flond, Obersaxen, spend the night at Chur. Meet "Der Grieche". Approx. 95km.
Friday July 9, 2004: Fix the brake line, do the Lenzerheide, Julierpass (very cold!), St. Moritz, Passo Bernina, Forcola di Livignio, Passo di Eira, Passo di Foscagno, Bormio, Stelvio, Bolzano, Trento. Approx. 325km.
Saturday July 10, 2004: Trento to Ancona, all Autostrada. Approx. 445km. (You don't want a report on THIS leg of our trip, do you?!)
Sunday July 11, 2004: Patras to Athens, all motorway. Approx. 220km.
Monday July 12, 2004: Penteli to Naxos Island. A (very) early start at 5.30am to catch the 7.30am ferry from Piraeus... But that's another adventure altogether, which will appear in these pages shortly!
Total mileage recorded: 4500 EXACTLY! (On the BMW Sigma Targa speedometer).
Highest Place driven: 2757 m Pavlo Dello Stelvio.
Lowest Place driven: -17.5 m under sea level, right after the dam between Ijsselmeer and Markermeer.
Photos taken: 2538 (Including 24 small videos).
Disc space needed: 1.1 GB !!!
Photos published: About 654
Space needed: About 24.5 MB!
Grand Total: 9973.6 !!!!!!!!
---
Links to friends' EP9 photos:
---
All the pics we took are resized for this report. However, the originals are available on 2 CD's in case anyone wants them. Just send me an email, please, with your home/office address! Of course they are free!

We have taken some 2500 pics, and around 20 small videos of Canon A60 photo camera quality, that is 320x240 at 15fps, but they are fun enough to view! Of course, due to limited space on the net, I will not post any of these.