What mods have gone into the bike, during its time with me?
As you may well be aware, I ran the bike in the Stockbike class at the 2010 Worlds.

The electronics used were quite plain: A Futaba S3003 steering servo, a Hobbywing Xerun 60A ESC and a Nosram 13.5T stockspec motor for practising. At the Worlds, we bought an LRP X12 13.5T motor, which is still on the bike.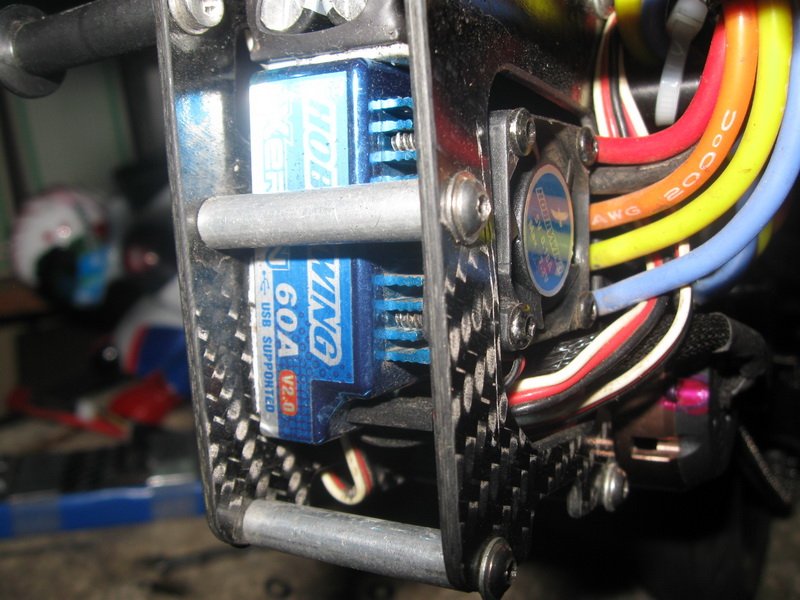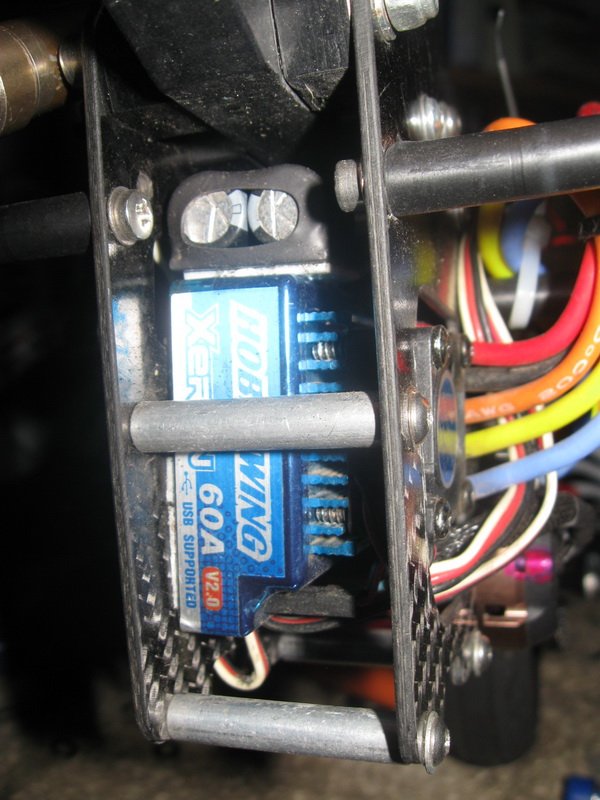 The HW ESC was nicely squeezed between the frame plates.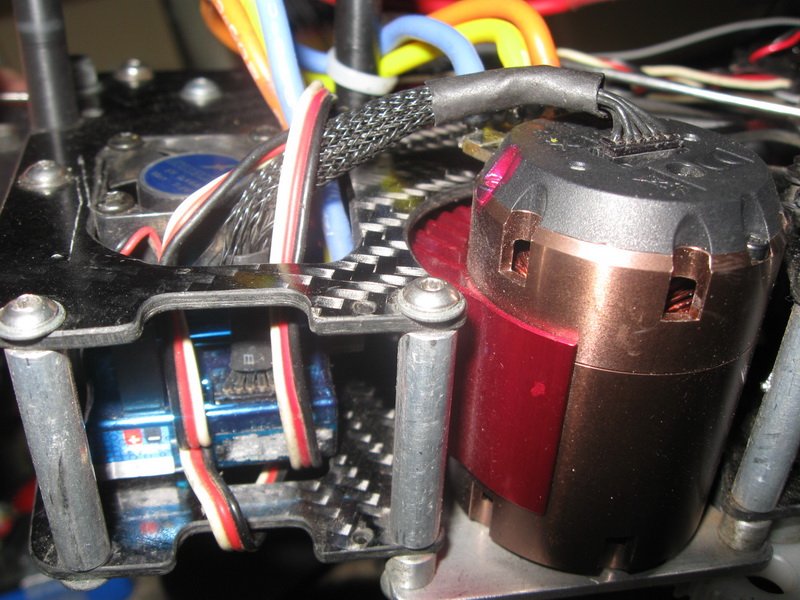 The LRP motor carrying a simple and effective MuchMore cooling fin. I had to bend its fins slightly, so it could fit in the chassis.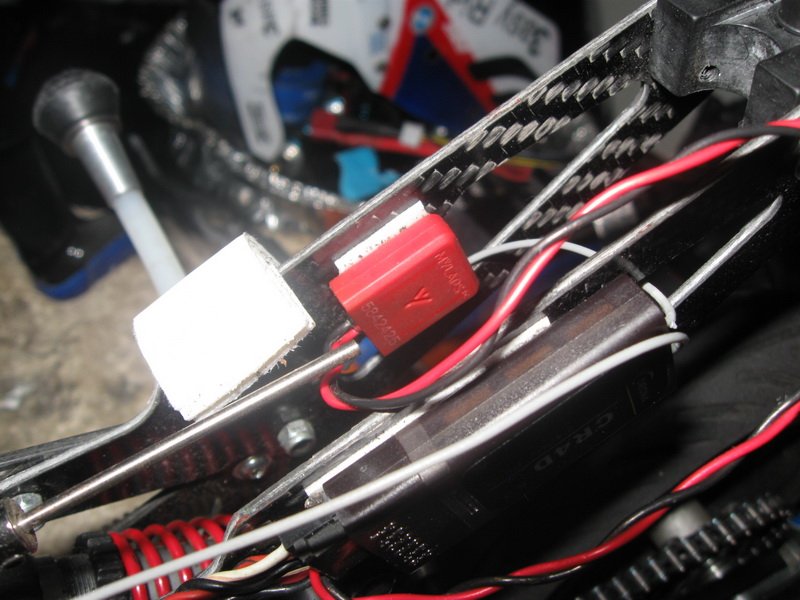 At some point this year, I upgraded my old-school Futaba FF3 radio with Corona's transmitter module and receiver. It works at 2.4GHz and eliminated all sorts of glitches. So far, I have used this system on my Losi XXX-S TC, the HPI Baja 5b, the HPI Sprint GTi, and of course the bike. The receiver is the CR4D 4-channel model, which means it has 4 ports, so I'm using three of them: The 3rd for the race transponder.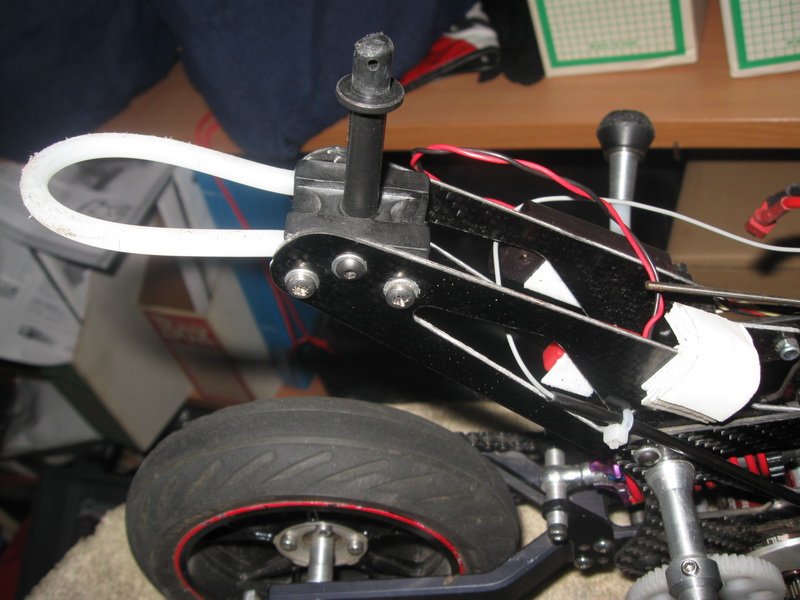 The white double sided tape acts as a spacer for the body.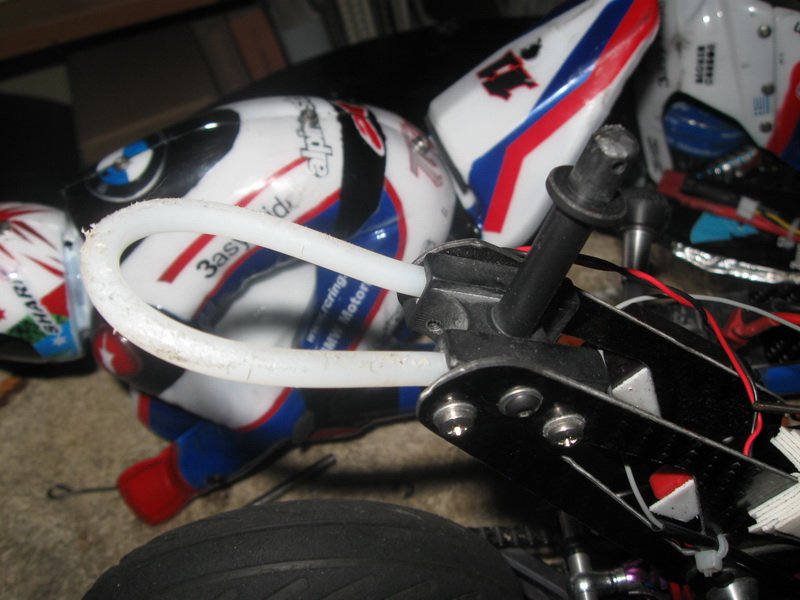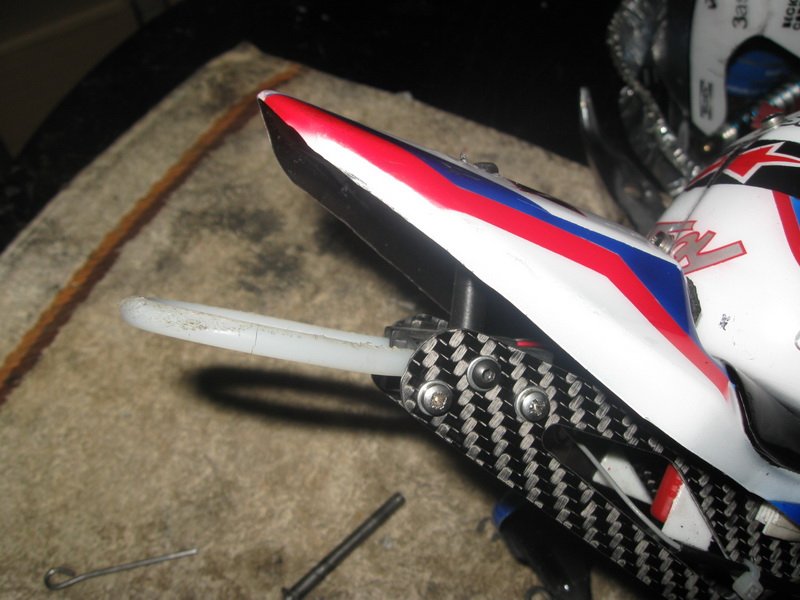 At the Worlds, I changed the subframe side plates with those of the KP10, so I could accommodate the rear loop which saves the rear of the lexan seat.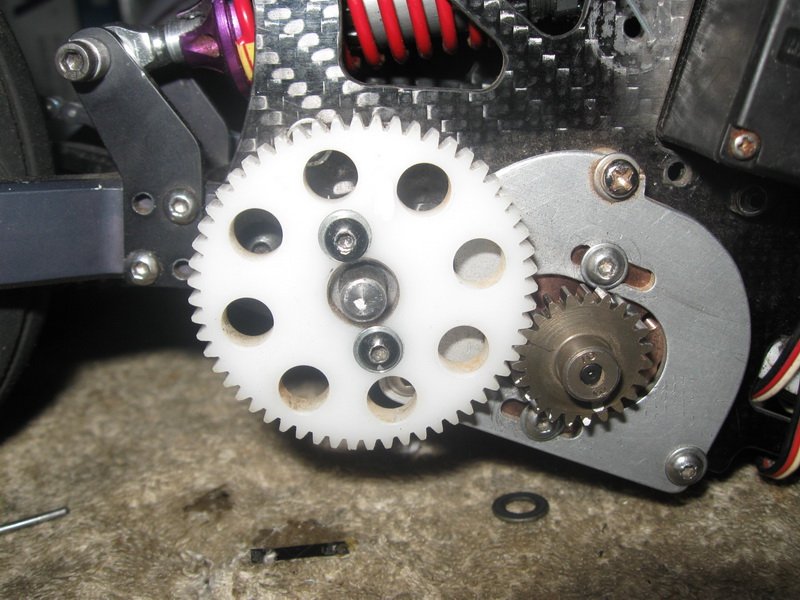 The gears used were all RW-racing's, 32DP. I managed to get to the prescribed gear ratio.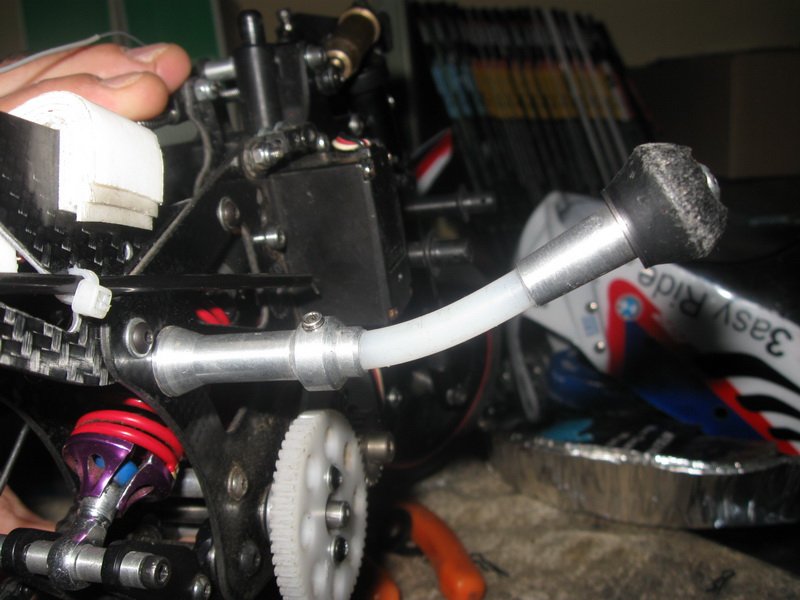 A very important addition: The single crashbars, made by KP. They can be mounted to any bike; on the KP09, there's the provision to mount them front or rear. Right now, I have them at the rearmost position, and bent to give approximately 65* of lean, as per the directions given to me at the Worlds, by the British Team members. At the end, there are double ball bearings inside the plastic cone, so they make for a "smooth touch and go"!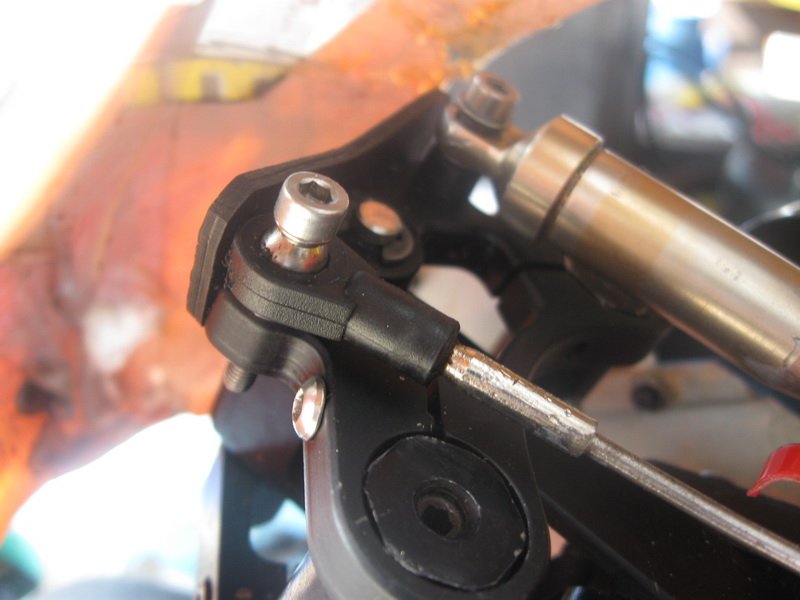 Since I have got the MK3 KP forks, I also got the latest update: A carbon protector for the top triple clamps! This was a gift from Roki Read, at the Worlds! Thanks, Roki!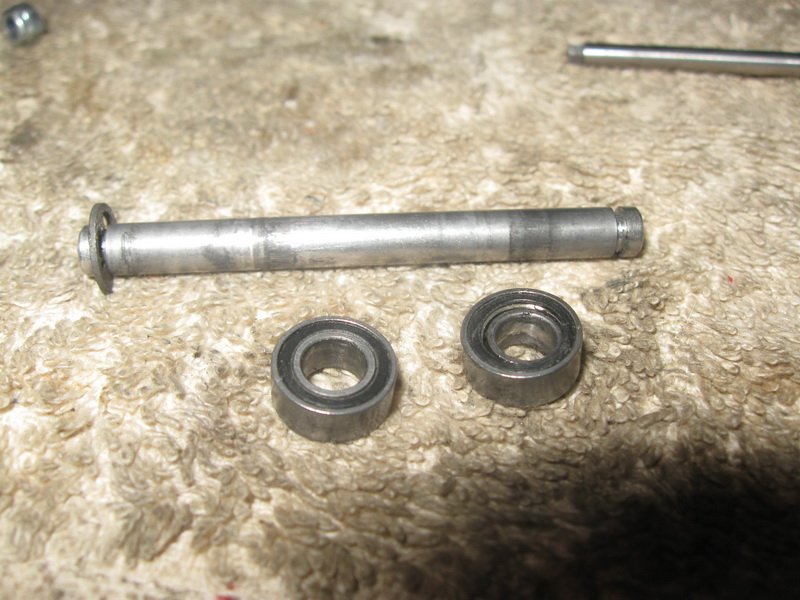 One problem that comes with my driving is crashing! Doing it often, harms the steering head ball bearings. Thankfully, the 5x10 bearings are quite cheap! These ones lasted me about 40 batteries, the Worlds included! Not bad, huh?!

Back home