When the snow is up to your knees, there's not much you can do!
Of course you cannot deny yourself the pleasure of taking care of your... motorcycle, right?!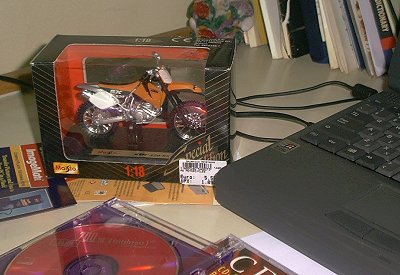 So.. first of all, we give a thorough cleaning of our trusty KTM 520SX!

next... we take our Yamaha YZ250 for a wheelie, INSIDE the living room!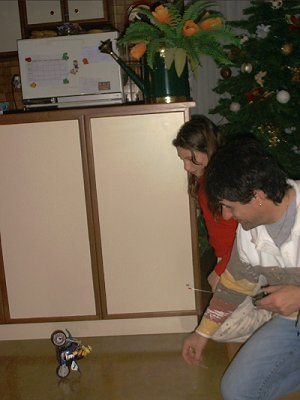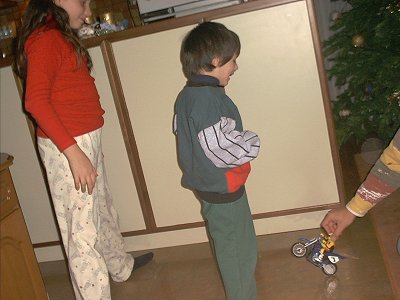 It may need some helping hand...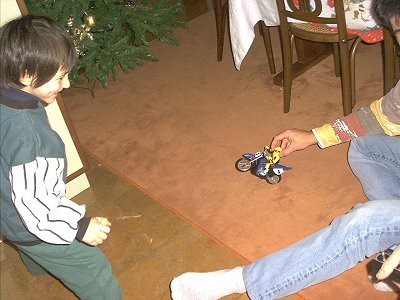 ...or foot!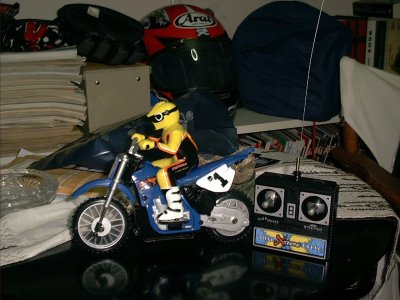 It's really a simple R/C motorcycle... and to my amazement it is quite kidproof too!
---
Of course, there are some more serious bikes, like these 4!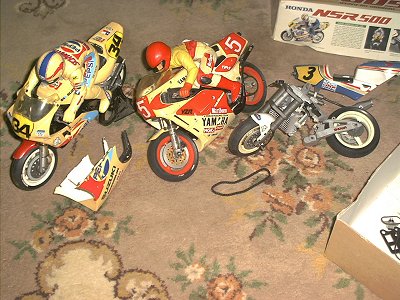 These are proper radio control motorcycles, all bought in kits, and they are quite rideable too! (Just check my previous listings!)

The one I've come to love is the Suzuki RGV500, of the Kevin Schwantz era, that is around 1988-89 or so...
This bike has been equipped with some aftermarket goodies, such as...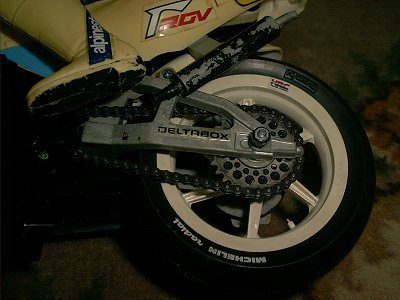 a realistic rear chain drive (yes! my daughter wants it for a bracelet... "way too cool, dad"!)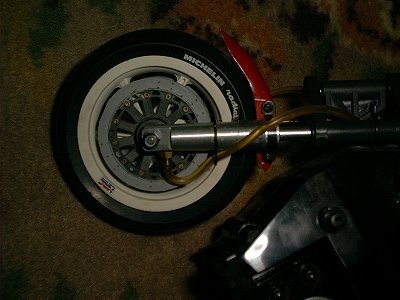 or... a front fork filled with oil (notice the external oil lines!
Just for the cold winter nights ;-) Cold?! who said so?!
---
and... just to make sure we do something creative... let' think... of what?!