May 30, 2004. We're getting ready for EP9!

This is our planned trip for reaching the EP9, in July 2004!

---
---


Sunday, June 28: Athens to Patra... (approx. 225km)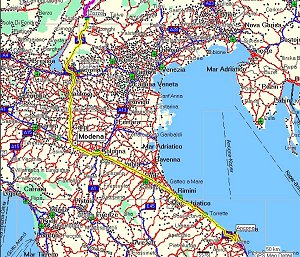 Monday and Tuesday, June 29-30: After the 20 hour ferry crossing of the Adriatic, we disembark at Ancona. On the first day we will drive to Modena. The next morning we will arrive at Trento. (approx. 459km)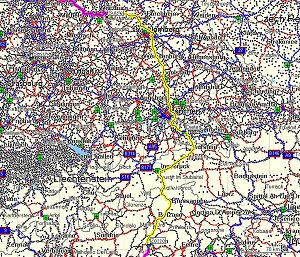 Wednesday, July 1: Next destination is Shulzfeld, somewhere in Central Germany. The famous bratwurst place that Dieter has discovered! (Approx. 605km)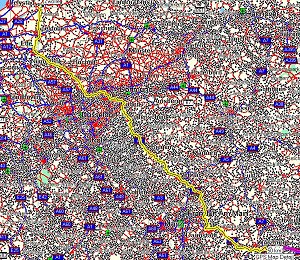 Thursday, July 2: The end of the Northbound trip: Zwolle, in Holland. We will meet with EP9 people! (approx. 550km)

For the return trip we have not yet planned something firm, except for two things: First will be Antwerp, and second will be to visit the Schumacher brothers' Kart track! (Yes, THOSE Schumachers!!!!). Other than that, the Nordschleife track seems inviting for a lap or two, at Nurburgring, then some passes like Grimsel, Susten, Furka, St. Gotthard and Stelvio may be into the equation, as we proceed southwards, and of course Ancona, at which we will have to be by Saturday, July 10. And then, on Monday July 12, we get into a boat, once again, this time heading to Naxos island (Aboard the Skoda, with kids, and paraphernalia!).
---
Paul will be my company for this Transeuropean adventure!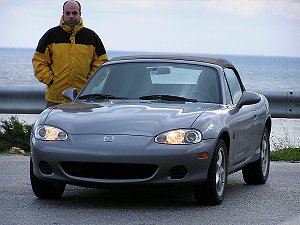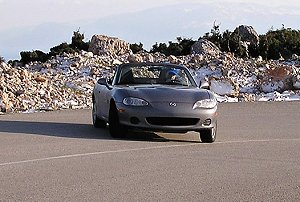 Let's just hope he doesn't need rear tires every other... country!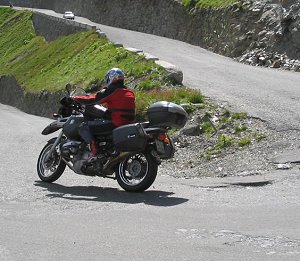 As for me, I will be riding my trusty (and rusty!) BMW R1100GS. It might sound like a strange company, a car and a bike, but what the heck, we're going to try it!!!!!!!!

Bike checklist (to do before leaving!)


---
Paul's to do's status for the trip:


- some ICE add ons in order to be able to hear music open top (amplifier + speakers + cables) (done!)
- first service and complete check at 6.400kms, oil, filters, greasings... (done!)
- paperwork (express service payment and arrangements, car insurance green paper, mazda dealers phone numbers) (done!)
- car back up supplies (fuses, battery cables) (done!)
- GPS market survey (will play with Stelios´ one... not in my budget at this point...)
- handsfree market survey for the Sony Ericsson car kit (bluetooth, open speaker mode... still looking around, will most probably put in on the very last day)
- tyres check (day before leaving)
- final versions of the way north to Holland with the Autoroute Express 2002... (done!)
- Athens 2004, t-shirts purchase for friends on the way... (done!)
- clothing checklist (done!)
...
I have put some mps and gdb files here!. These files were made with Mapsource Europe Ver. 4.0, which can open the mps files. If you wish to read the gdb files, you will have to download MApsource Ver 6.1 from Garmin's site (it's a free upgrade, 10mb). (The trick with the Ver. 6.1 is to "import/export" the mps files so everyone can read them!).

For more info on this meeting, click here: www.europrez.com

Last update: June 26, 2004.

We're leaving on Sunday June 27, coming back on Sunday July 11.

PLEASE DON'T FLOOD OUR E-MAILS!!!!!!!!!!!!!!!!!!

EP9 Links!