Summer 2007 Ride!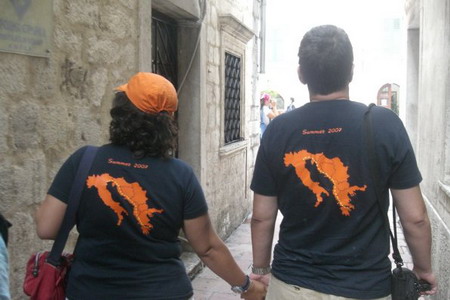 I have a friend whose name is also Stelios. In fact he is pictured above with his wife, Vasso, walking the small streets of the old town of Kotor, in Montenegro. But... wait a minute! I was there too! Thanks to them...

So, this is how it all started: Sometime during the winter, Stelios talked me into a quite more adventurous ride proposal for the summer of 2007, instead of the usual Alpes: To ride all along the Dalmatian coast from the south to the north. This included some of Greece (quite a lot, actually at 530km's!), all of Albania (another 400+ km's), then Montenegro, and all the coast of Croatia. And just for good measure all 8 km's of the Bosnian coast, too! Take a close look on the back of the t-shirts Stelios and Vasso are wearing! It's the trip, actually! And, yes, they had those t-shirts made on order for us all going along for the ride.

Of course I said YES, and after a couple of meetings with the other friends of Stelios, all members of the Greek On-Off 600+ Club.gr (http://www.onoff600club.gr) to sort a few details out, we set off on August 4, 2007. Destination: Ioannina, in nortwestern Greece, just 57 km's from the Albanian border...

Six motorcycles gathered: A couple of Suzuki V-Strom 650's, one with a single rider, Dimitris, the other with Panos and Evgenia. A Honda Varadero with Costas and his wife, a KTM 950 Adventure with Stelios and Vasso, a BMW K100 with Nikos and me on my BMW R1100GS.
---
This is my diary... Enjoy!
---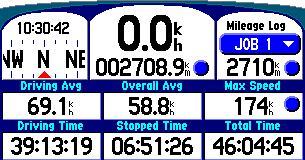 The total mileage recorder on the bikes' odometers varied from 2710 (my GPS) to around 2800... Who rally cares? We had such a great time!
---
The pics in these pages are the ones Vasso and I took.