---
November 19, 2003:
---
I admit I've never seen this bike in real. Maybe, just maybe I have seen the older bikes when I was really young, and I had no interest then in these bikes, hanging on my local r/c shop shelves.

I also admit I kinda stole these pics from ebay.com when the bike was in sale. However, I feel that they present a very good detail of the modelling skills involved at that era - remember we're talking early 80's here...

Enjoy my steal now!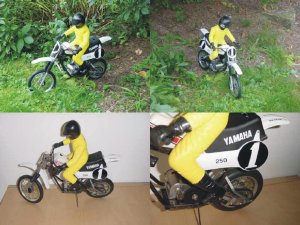 I'm not sure if the bike was actually running at these photos, but still it looks the part!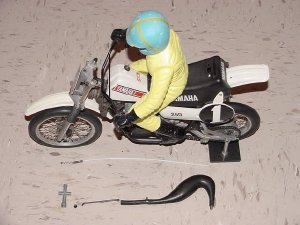 Notice the pipe, which has been detached for this pic. It is quite scale looking.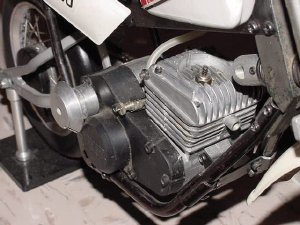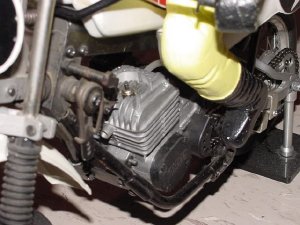 The engine sure looks the part being scale in its outside looks. It obviously is a single cylinder 2 stroke nitro engine (notice the spark plug on top of the cylinder). The look of the cylinder and the engine cases are totally scale looking.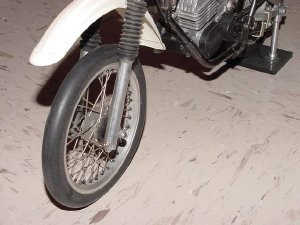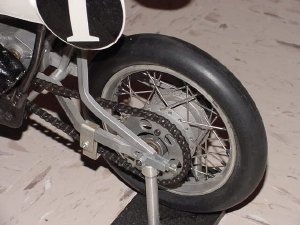 Amazingly the wheels were laced like a fullsize motorcycle's! The rear sprocket looks to be big enough, like it's always been in motocross bikes. What derails from the scale look are the slick tires, but I guess maybe these were an afterthought of the previous owner.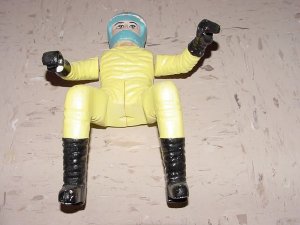 Finally, the rider looks to be made of plastic like the MK1 and MK2(HOR) models we've come to know lately.
---
One more steal from ebay.com was this vitage BMW lookalike!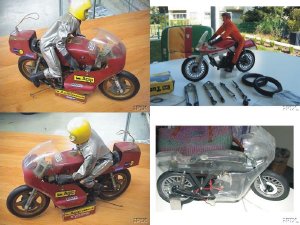 I hope I'm not offending anyone by showing up these pictures on the net. I sure do not claim that they are mine. I wish I could post credits due. I'm just a huge fan of the r/c motorcycles and somehow I have become quite a novice r/c bike historian!!!