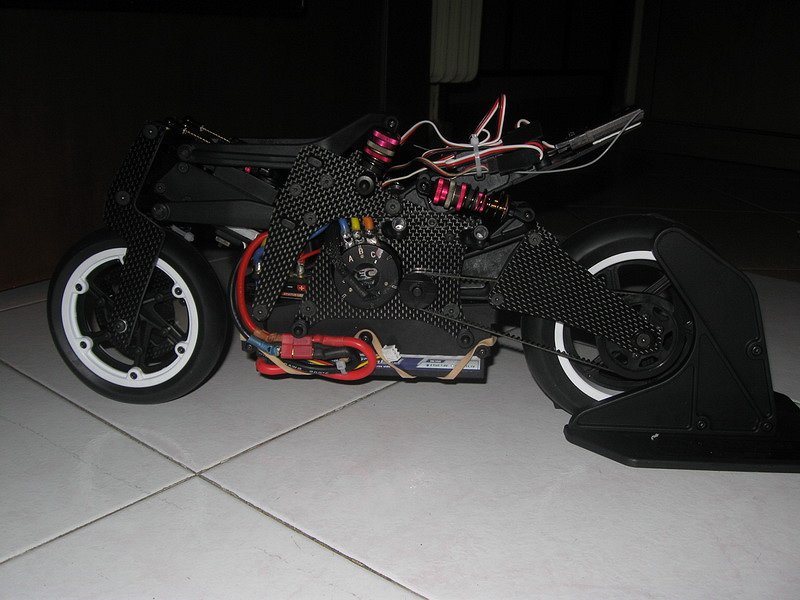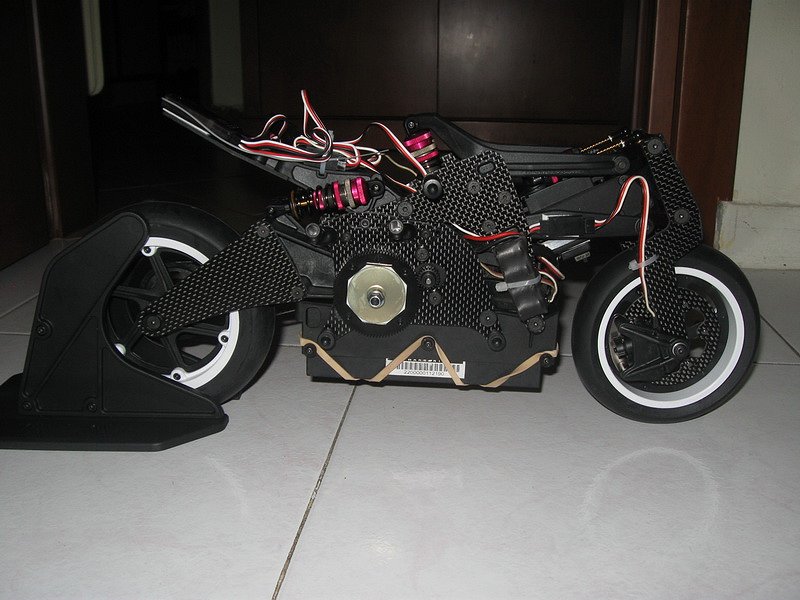 The bike comes as a kit only. So you have to build it, of course. Even though there are tires in the kit, they are practically useless for anything more than showing the completed bike on the shelf.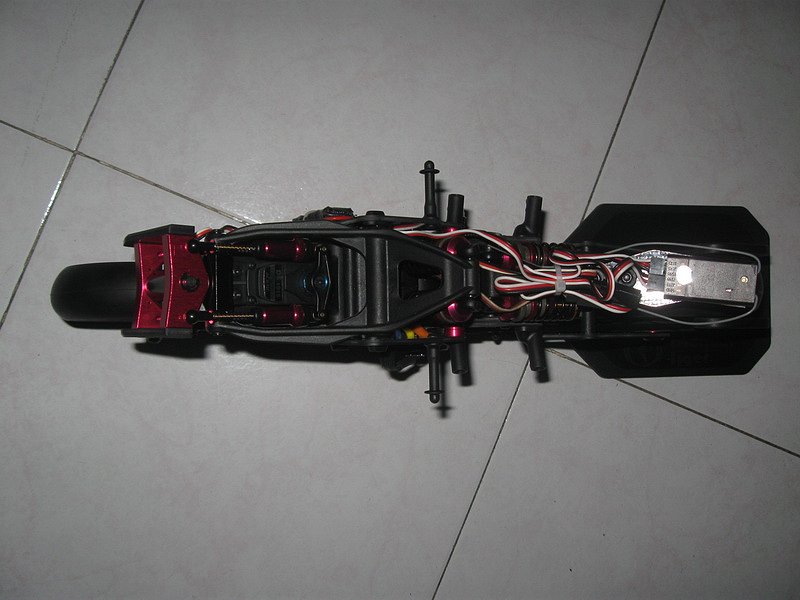 It has a very slim silhouette and it's very light as well: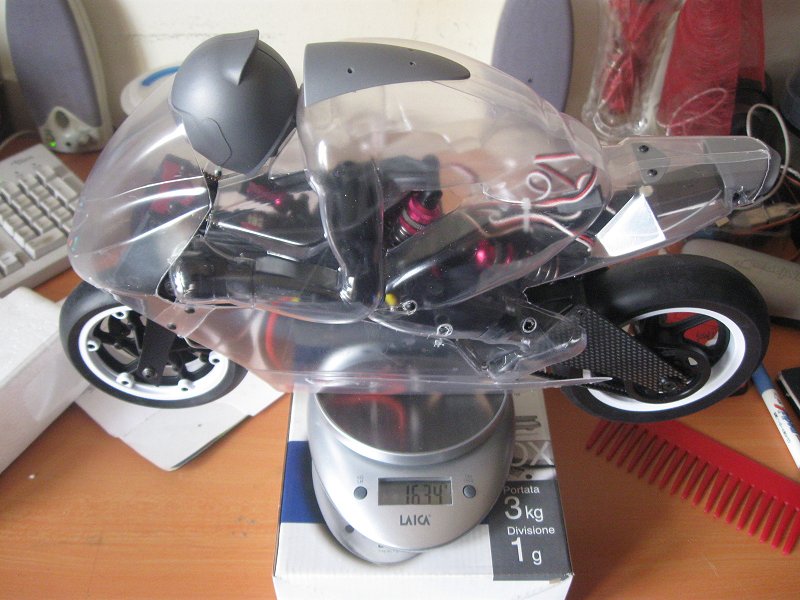 Compared to my KP09e, it is almost 120 grams lighter: The KP, similarly equipped with electronics, motor and servo, but with no front brake tipped the scales at 1750 grams. Actually for the 2010 Worlds, I had to add lead weights at the KP's battery tray to make it legal to the 1800 gram. limit.
The problem with the SB-5 will be even greater: Where and how can you add 270 grams for the 2011 Worlds Stock limit of 1900 grams?!!! And of course you would have to remove the front brake and servo... More lead to replace those!!! Ouch!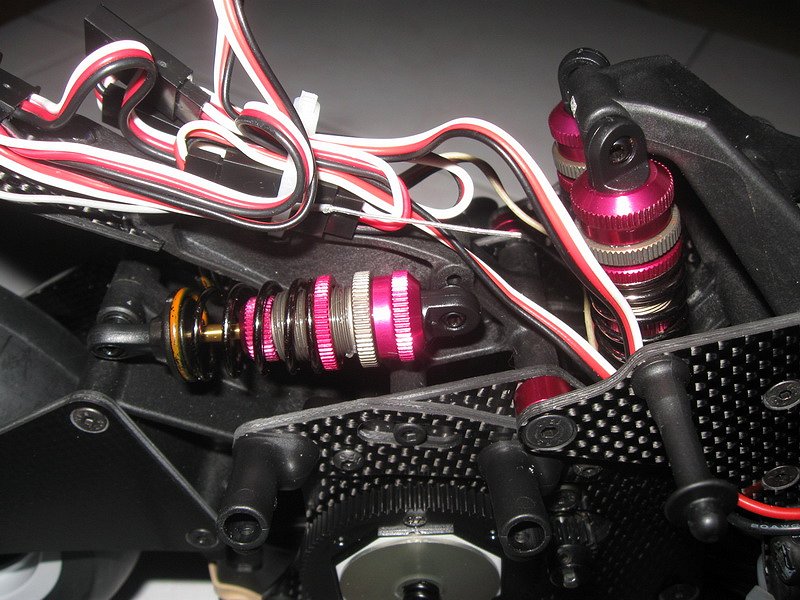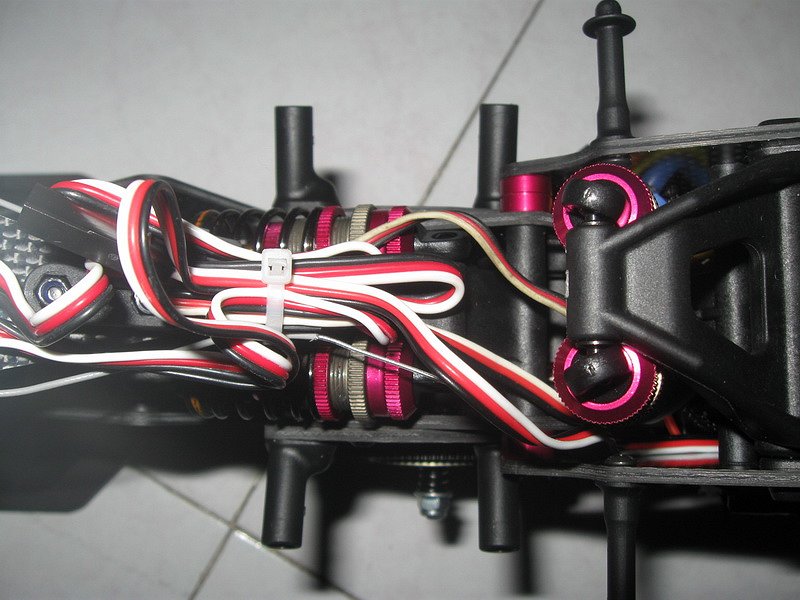 Anyway, this bike is amazing and full of innovations! Take the front forks. Forks being a euphemish. Actually two carbon plates and a pair of plastic arms do the work, helped by two Touring Car sized oil filled shocks. These are the shocks on the right (above). The other pair of shocks on the left control the rear suspension. We'll get there in a minute, though!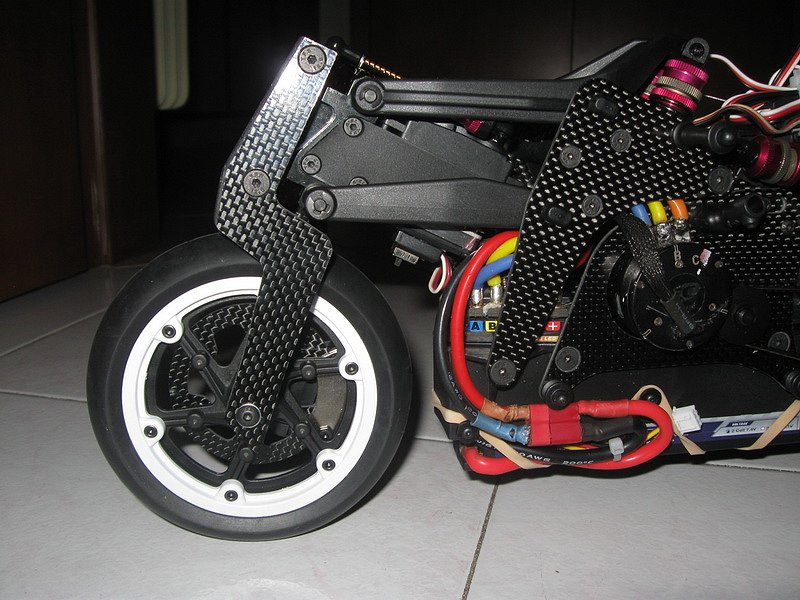 The front suspension unladen.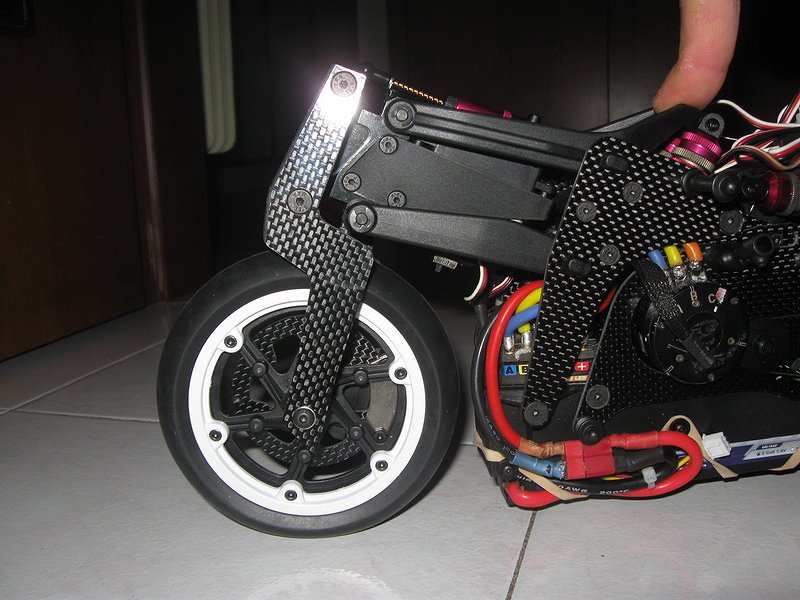 The front suspension fully compressed.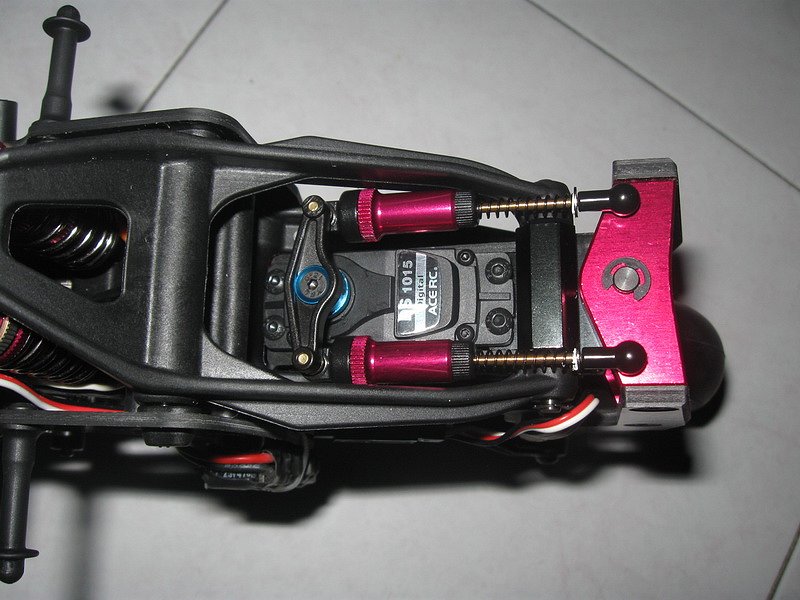 The steering mechanism consists of two small shocks semi-filled with oil and two springs. These are of the 1/18 off road buggy variety, but work very smoothly, once you have taken the time to build them correctly and patiently.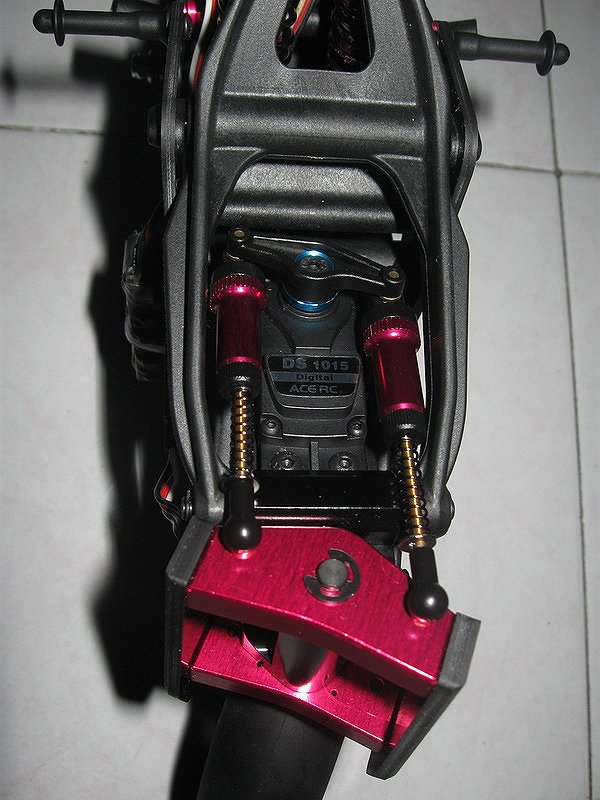 The same holds true with the four suspension shocks, as well: They need some careful filing and/or sanding of the shock pistons to make them feel as smooth as they should. According to the Team Drivers' suggestions, I filled the shocks with:
Steering shocks: 350cst silicone
Front suspension: 1000cst silicone
Rear suspension: 3000cst silicone

On to the next page, then!