My 2012 RC Bike Worlds Paintjob!

(all links will open in a new window)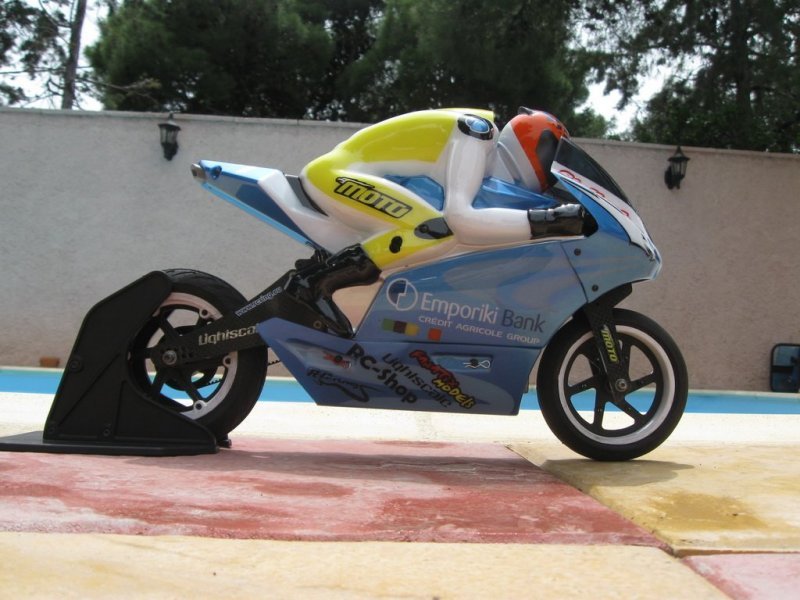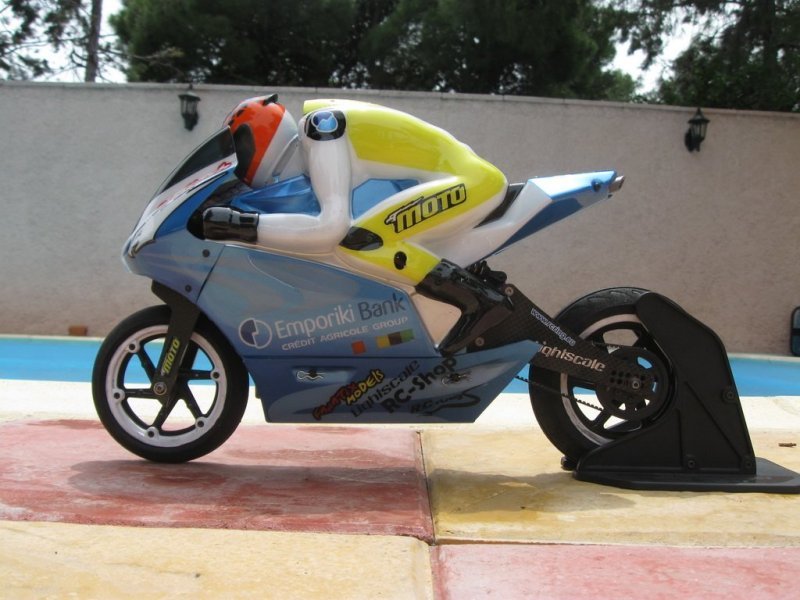 Once again, I've trusted the artistic work to my friend Nicand, who has also done the 2010 and 2011 paintjobs for me!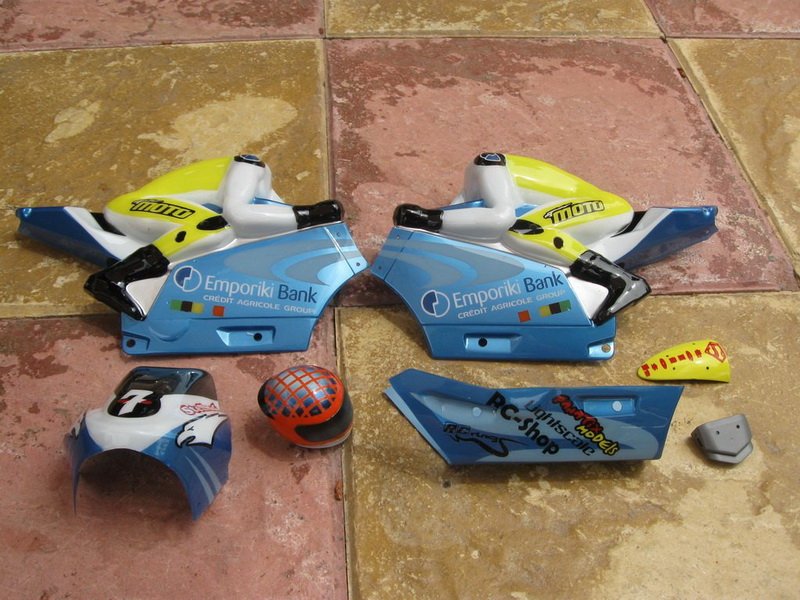 All the "stickers" are painted from the inside, one by one.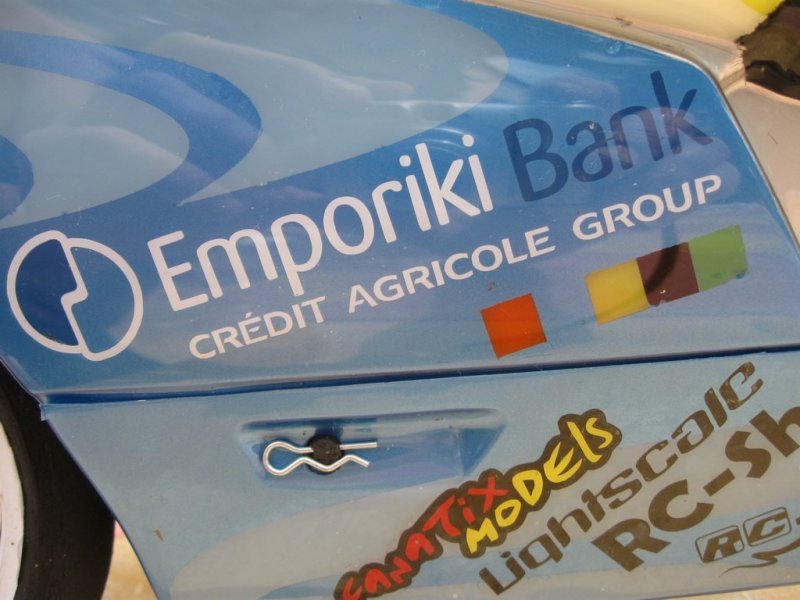 My main sponsor: Emporiki Bank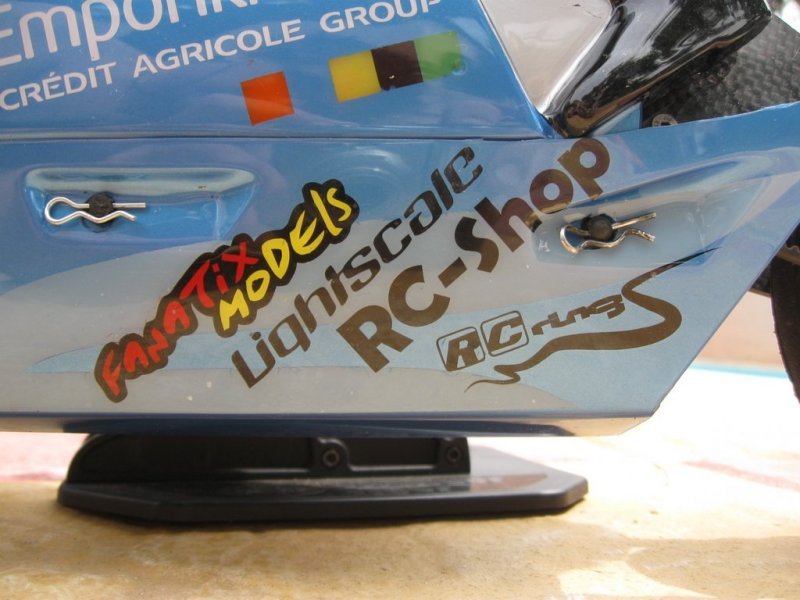 My other sponsors/helpers/friends:
Fanatix RC Shop Mainly friends but also Nosram Batteries and allowing the free use of the FRT Track whenever I ask, for practising!
Lightscale Lightscale rear suspension system and preglued tires
RC-Shop from Larissa, Greece Friends and Sponsors
RC Ring Speed Passion Electronics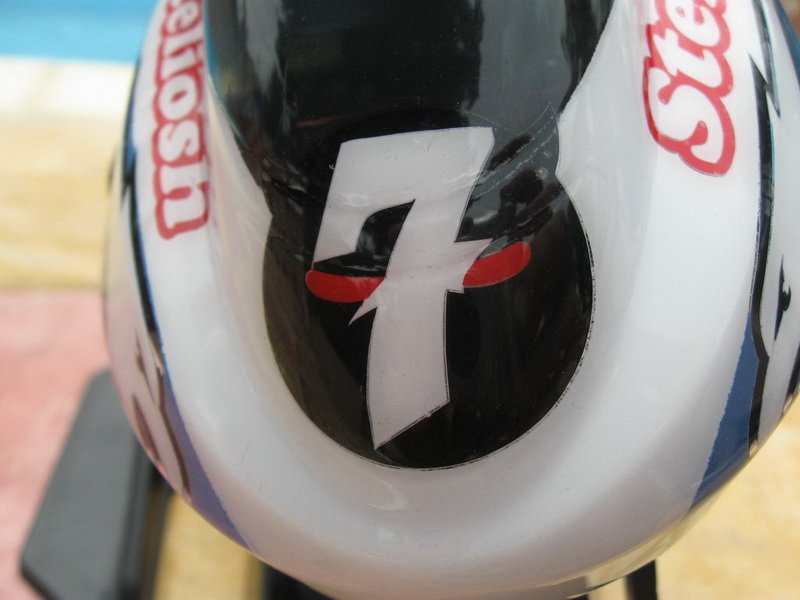 Find the hidden RCDevil!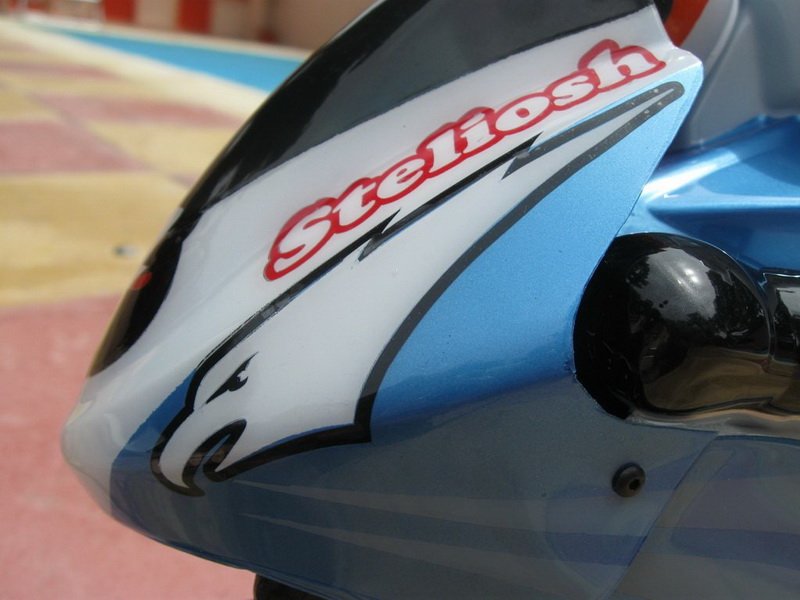 My own logo, an idea of NicAnd, too.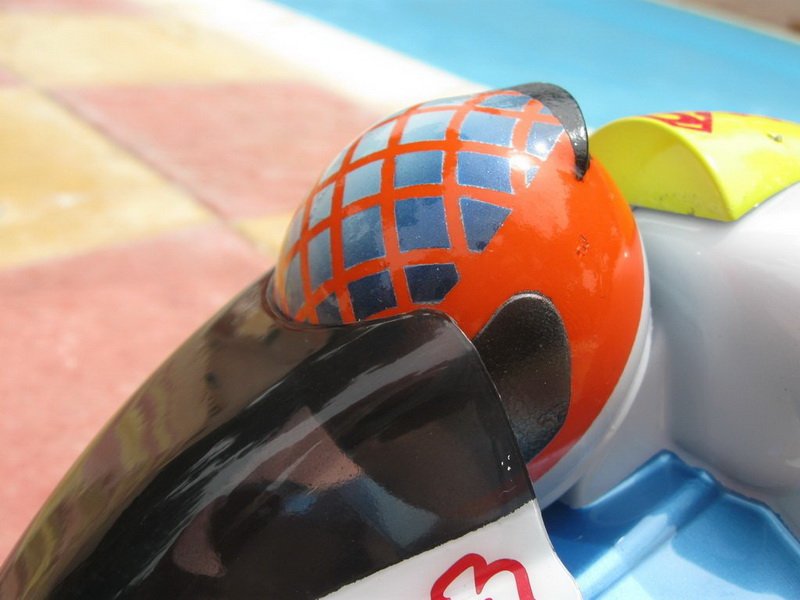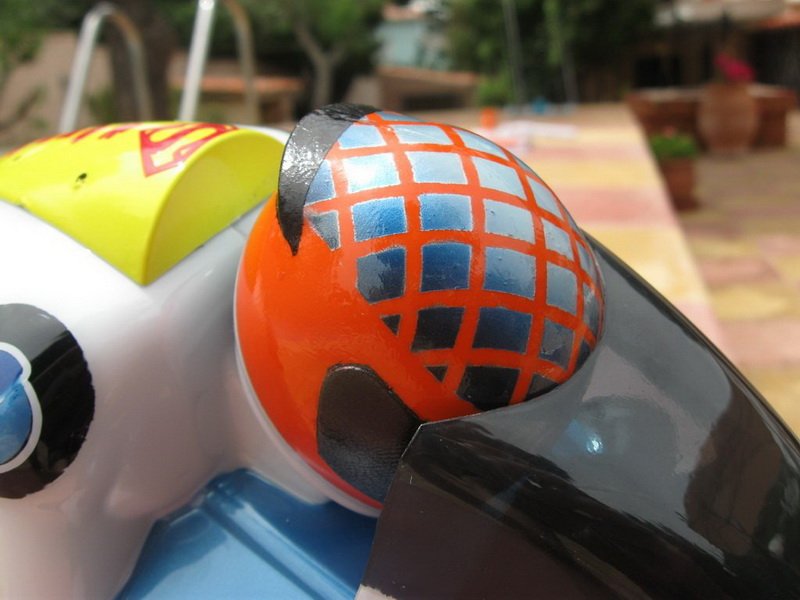 Excellent detailed work on the hard plastic helmet.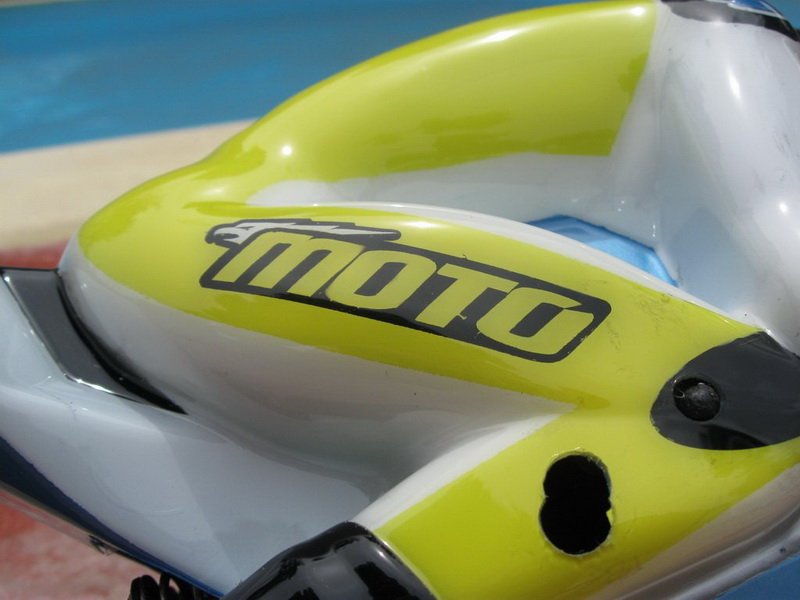 MOTO Magazine is publishing my RC Bike Worlds Adventures every time!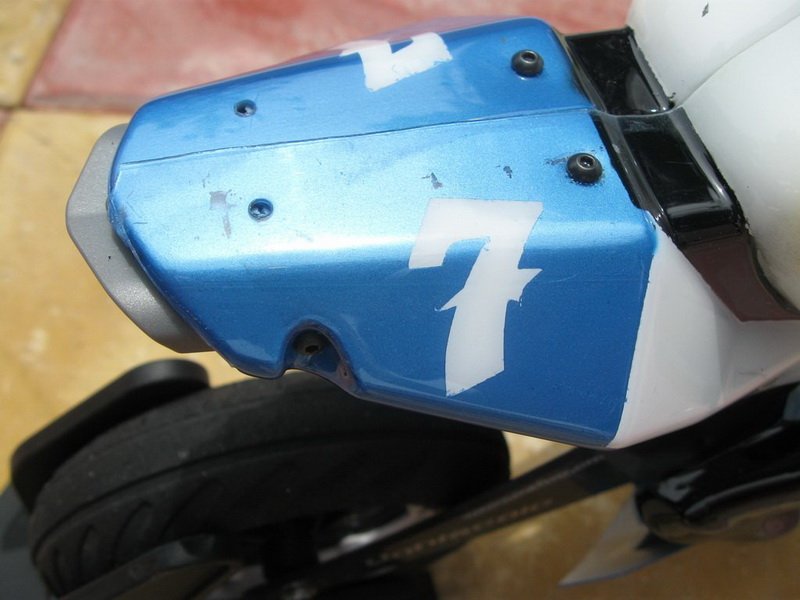 The Number 7 of Barry Sheene is what Nic likes, and I like it too!!!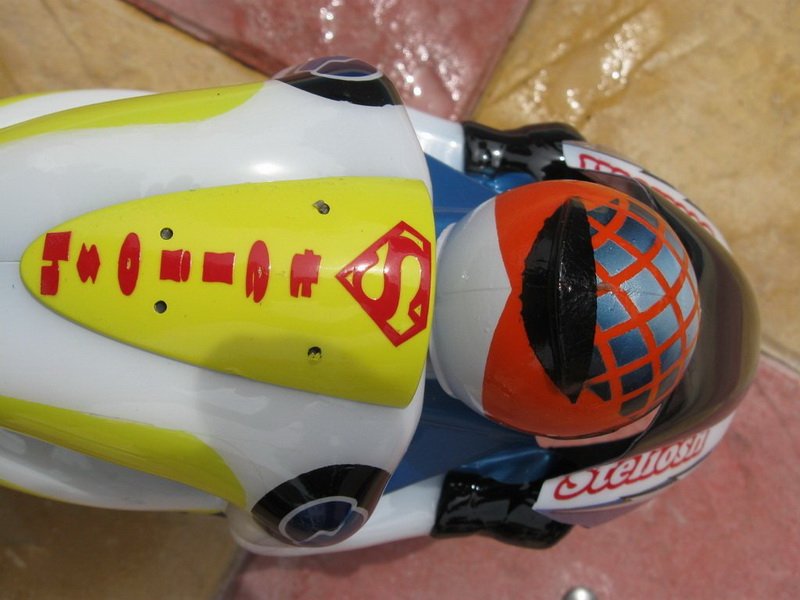 And finally the Super-Stelios logo (Find the hidden Suzuki "S". Another tribute to Barry!)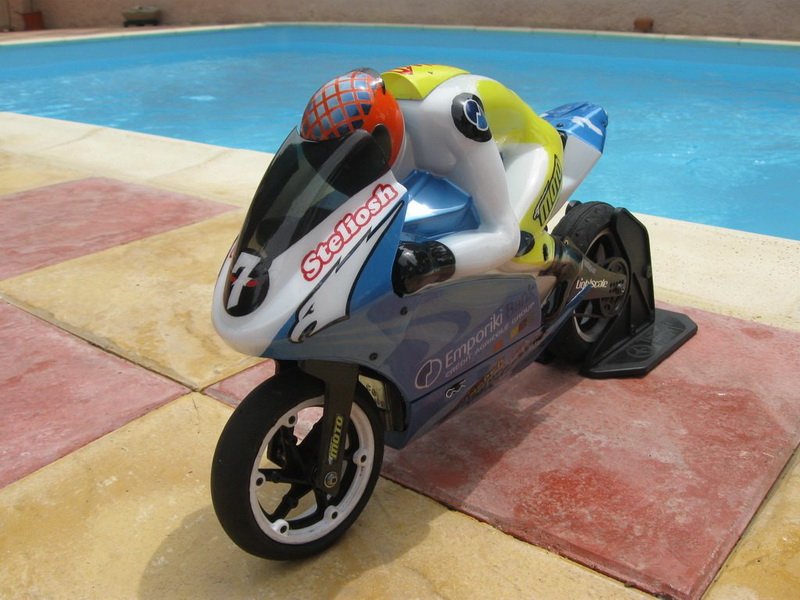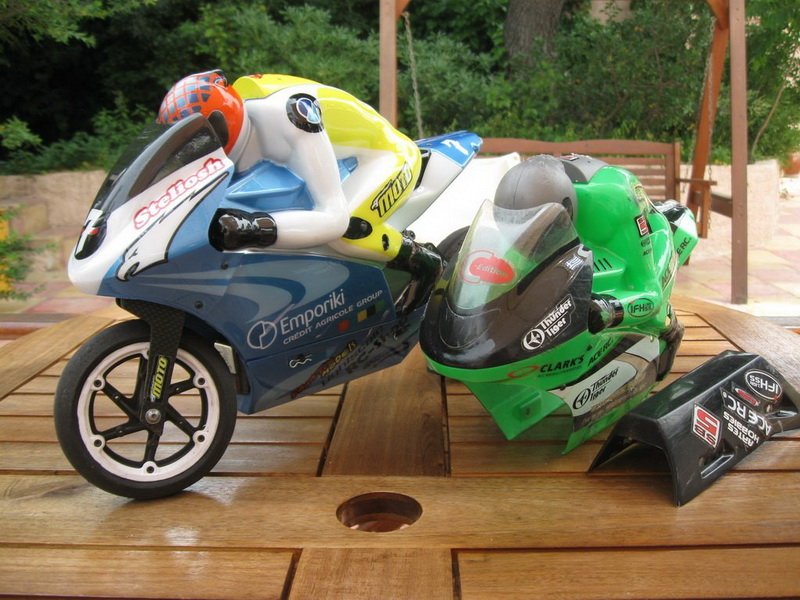 Alongshide the Green RTR bodyshell I've been using for my practice runs...

I'm going to race Stock Class, using the rules-specified SP motor and ESC, PMT200 Treaded tires (glued by Clark) and Nosram 6200/65C LiPo batteries.
The Warm Up is on May 26-27, 2012.
The RC Bike Worlds is in August 2012.
Stay tuned for the reports, soon!
---
Page updated May 10, 2012.