June 22, 2005!

I got me a new 1/5 radio Controlled Ricky Carmichael Honda CR250R!

Details to follow real soon!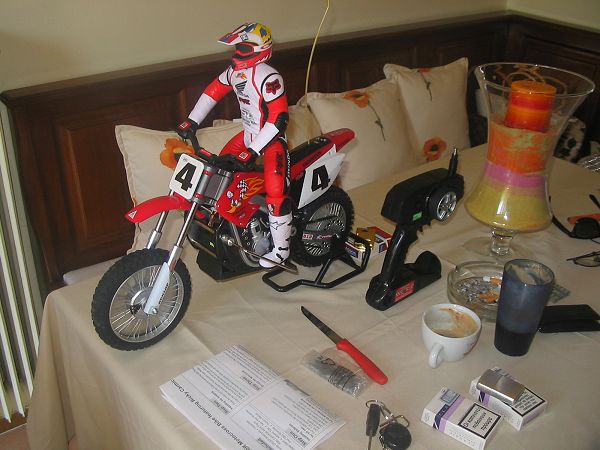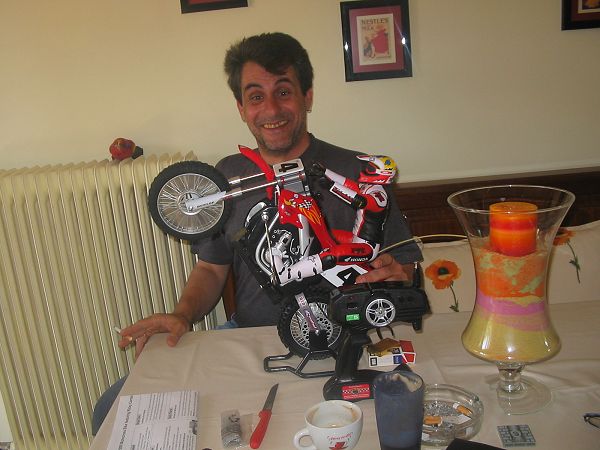 Just a couple of pics now!!!!!

A LOT of Ricky videos here, from Skipton Club!

Couldn't wait! I took my first SMALL video! just 513kb, 49 sec! Crashes all around... Mrs Wife on camera: "Hey! I lost it! Where is it?! Ah!"
I stopped just before I started doing damage!
Jason's comment: "Dad! It's VERY heavy!!!!!"

Update July 21, 2005, along with a new video!

Update October 10, 2005: A revo shock installed!

Update May 1, 2006: Ricky at a local flat area! Too much fun! Videos to appear shortly!