so... the rider is ready and we are all set to leave for the Worlds on Monday!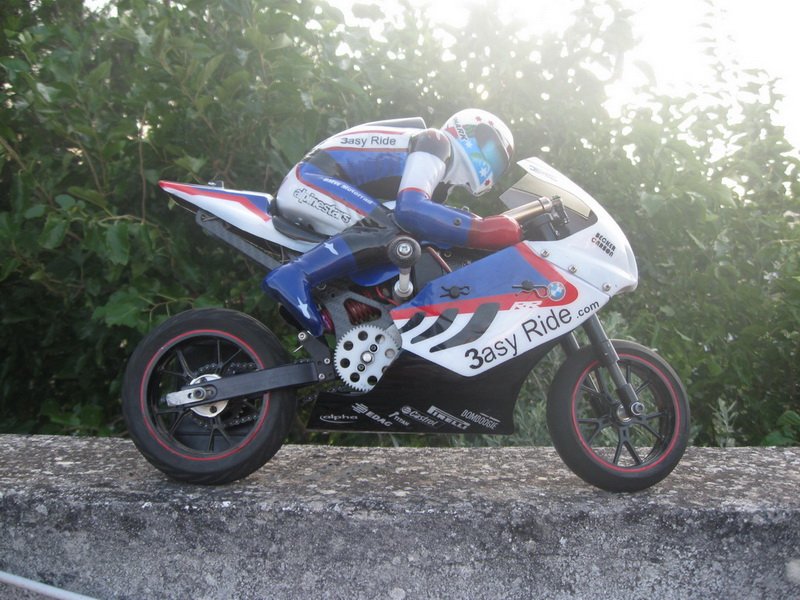 The work is stunning! See... I did not do the painting myself, instead as you may have already read in the previous pages, I had my friend Nicand do his magic at painting.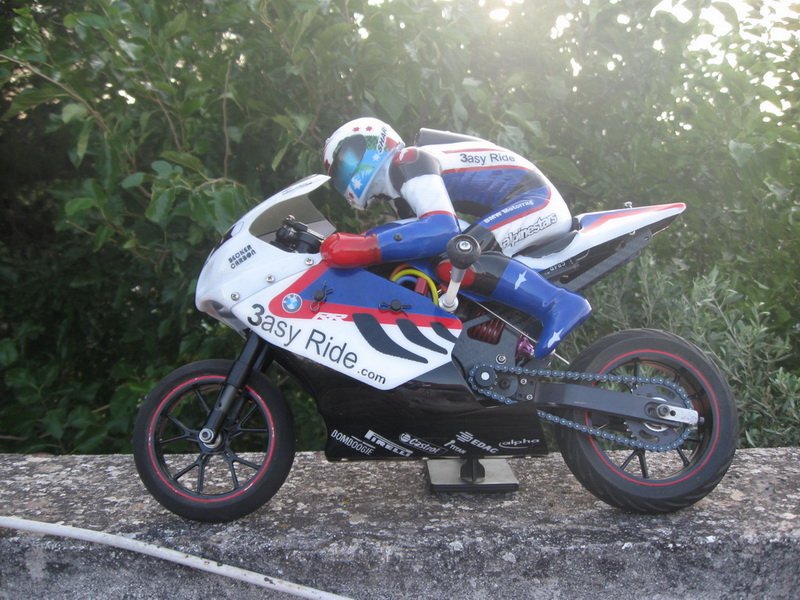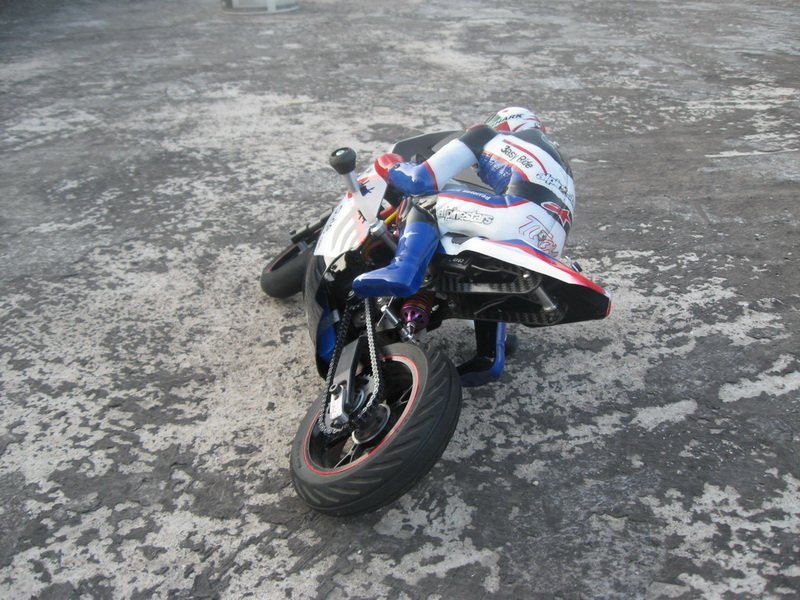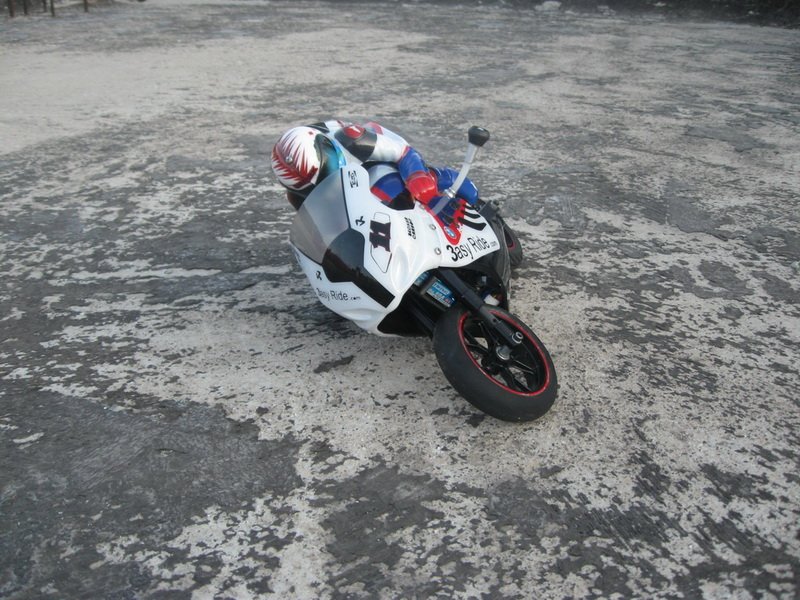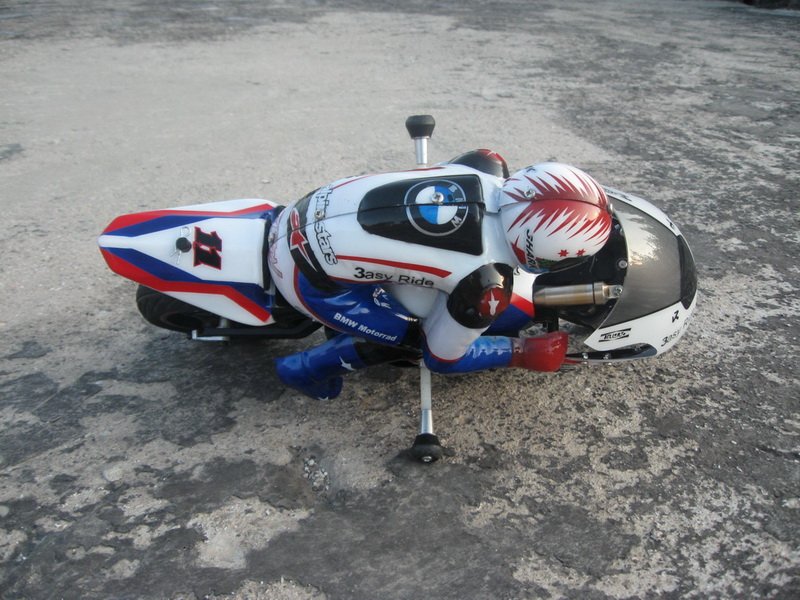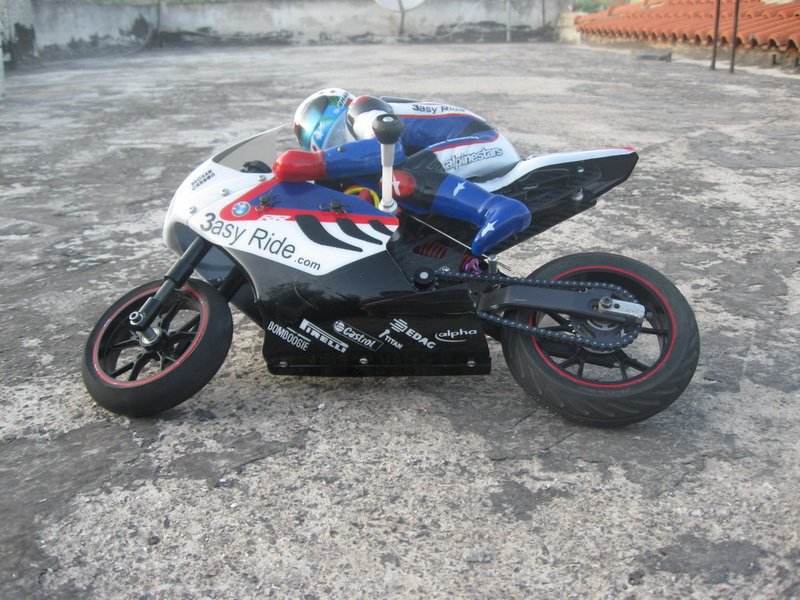 And a few detail pics from the rider and the bike as well: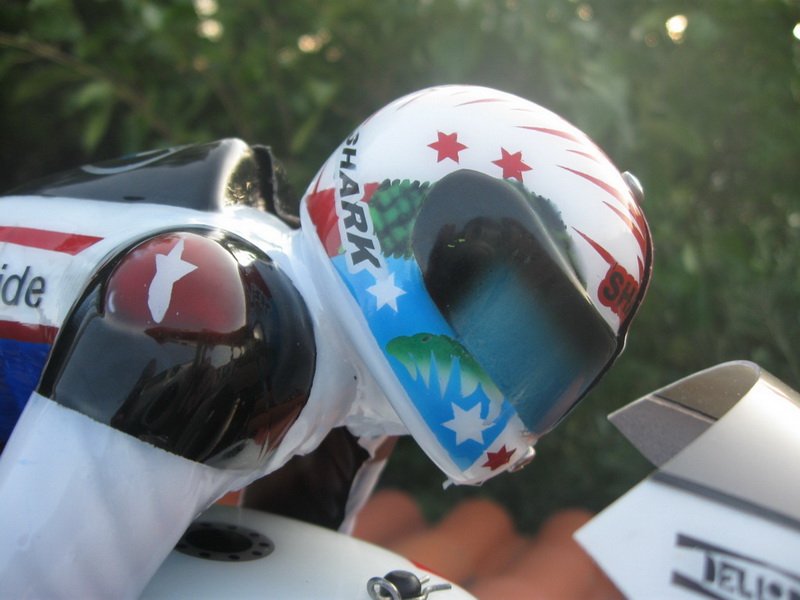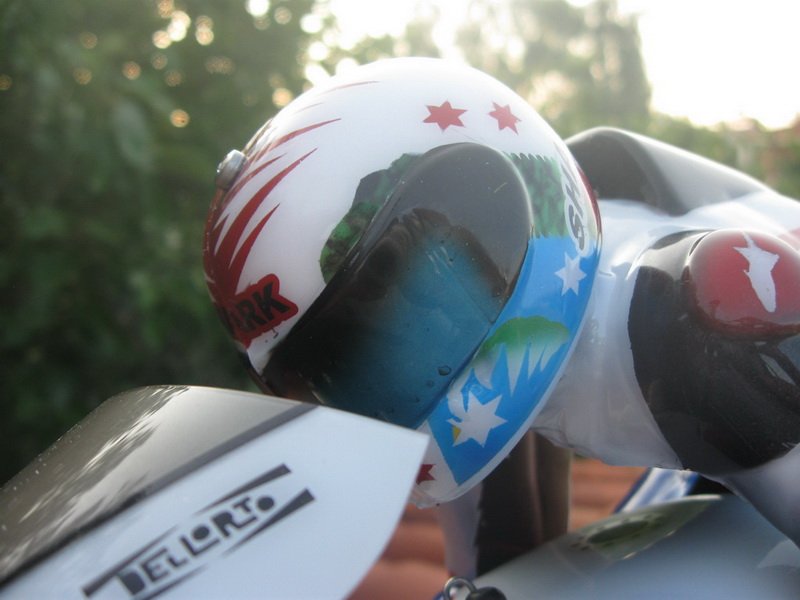 The Shark helmet complete with tinted visor. OK, he didn't do the exact paint scheme of Troy's helmet with the green aligator, but time was pushing. But... be prepared for "our" next project on a Thunder Tiger SB5 rider/seat/tank, slightly converted to fit the KP09.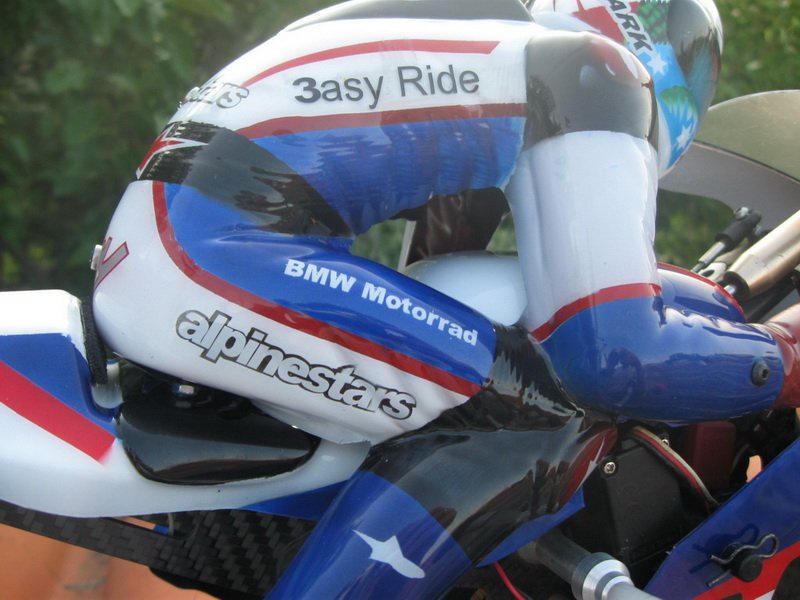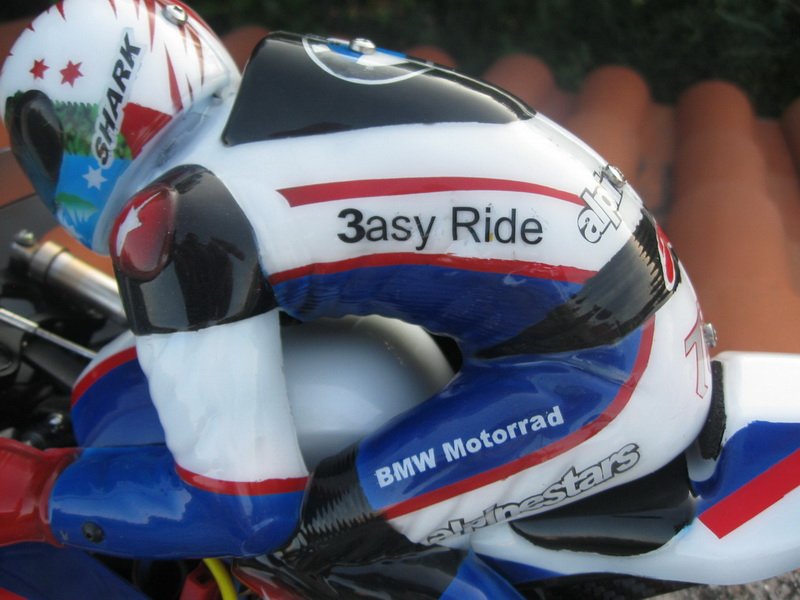 The side of the rider was done in the usual for Nic way: Make tiny stickers on the inside then patiently paint around them.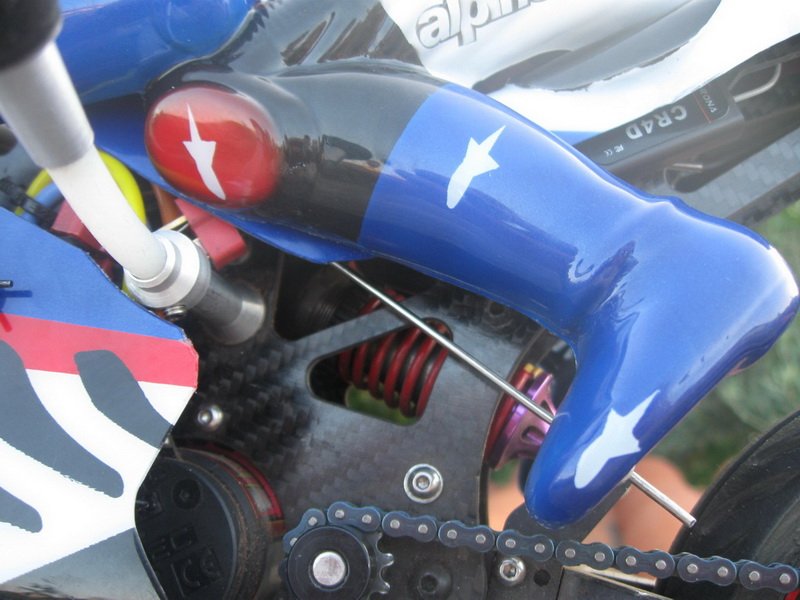 The Alpinestars boots and gloves may give us either a lawsuit or credit for reproducing their logos at 1/5th scale!!!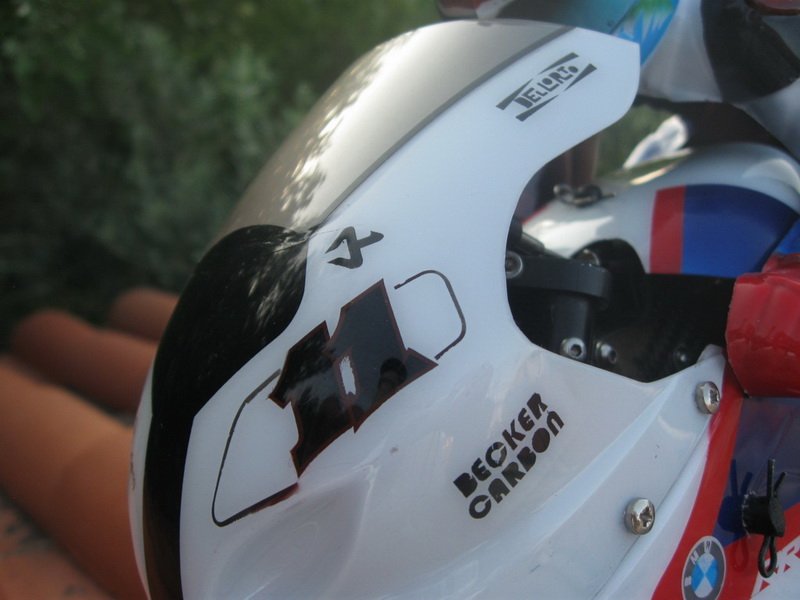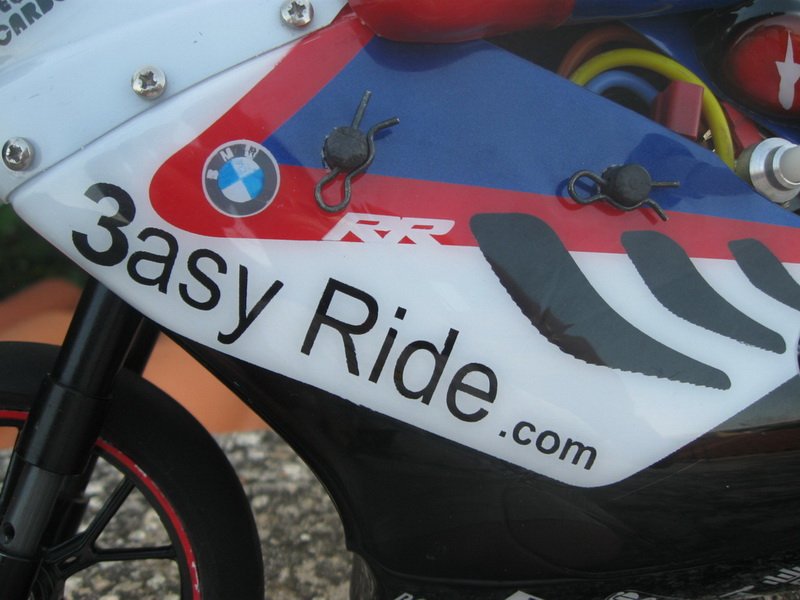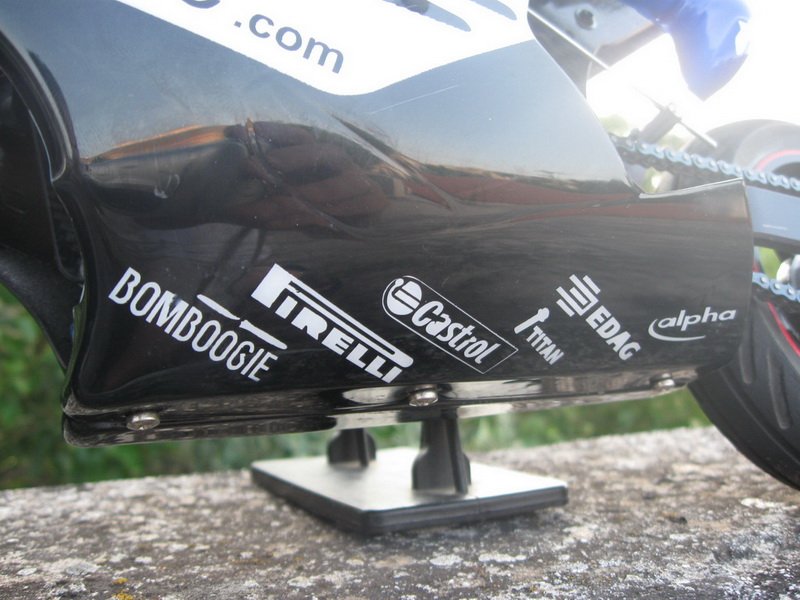 A few more details of the fairing, this time.

So... with this accomplished, we're ready to leave for the Worlds, to be held at Grenoble on August 4 to 8.