Monday March 8, 2004

Started making the fake exhaust. I had a machinist friend turn a solid piece of teflon on his lathe, and we managed to come with this shape. Of course it's painted silver, and covered with some "fake" carbon fiber sticker!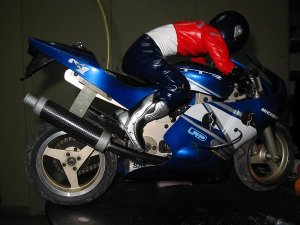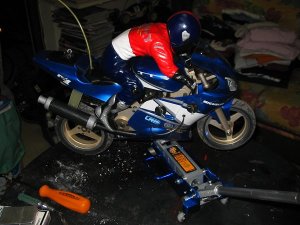 This is the finished look on the bike. Notice the new Astro Pneumatic (model) jack!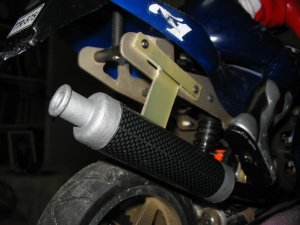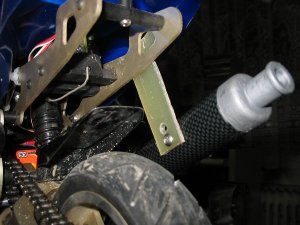 Details: I cut a piece of glassfiber to shape. It came from an old Tamiya F1 car dated back to the 80's, which was broken.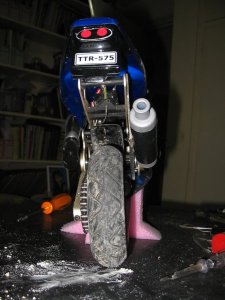 And a view from the back.

Next step will be to reproduce the exhaust from aluminum. And for those asking for the weight added to the bike, it's a mere 54 grams! Considering the TT is equipped with a 20gr. Nosram ESC, I think we're even in the weight dept!
More to come soon!

Update November 2, 2004: I made a completely different exhaust!