(Click on each image to view the full-sized one)

Jan 16, 2005

An extremely windy and rainy day, so what best than take care of our small 1/5 bikes!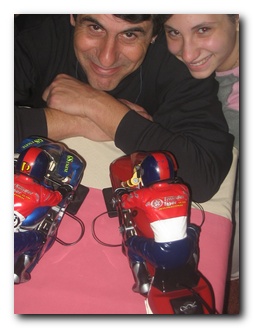 Me and my daughter, Eleonora, looking happy after a good modelling day!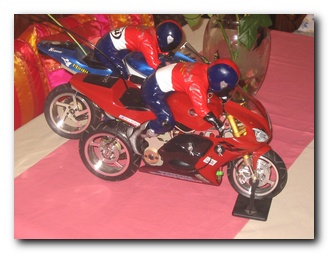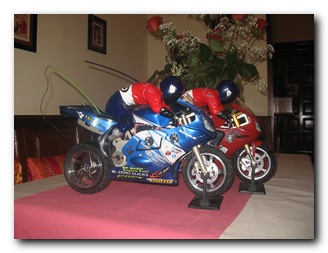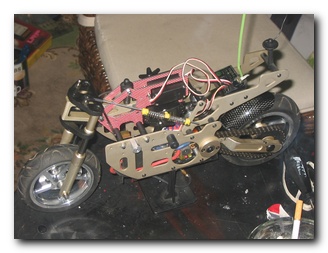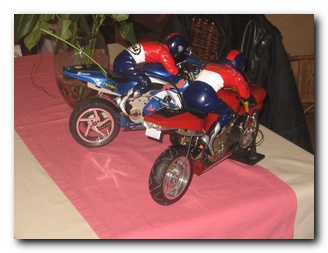 My friend Ayrton visited us, carrying along his TT, with a deeper cause in his bag: To install his own Pat's front brake on his bike, which we proptly did!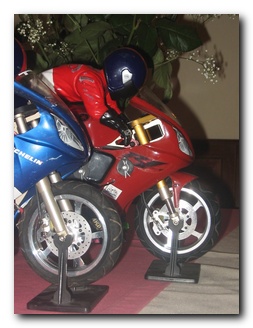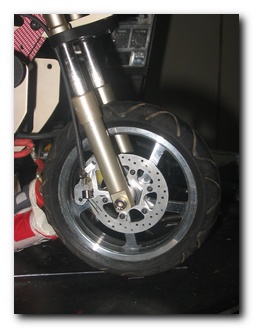 After having installed dual front brakes on my own TT, it was a breeze to install the right one on Ayrton's bike. Actually we also installed a pair of CNR Yamaha-logoed wheels and CNR's carbon double stack servo plates.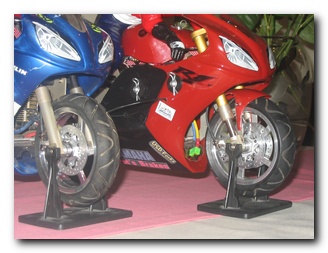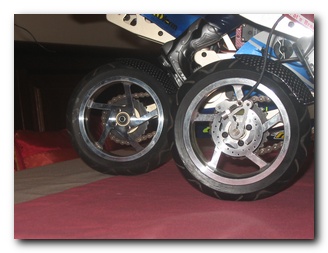 For the rear, we just left the bike with the new wheel showing. Amazingly, it looks good enough, even compared with my bike (the red one), which sports the full treatment to Pat's brakes. We also installed the rear carbon fender that I brought back from Holland in Summer 2004, a gift from Kneeslider, member of the the rcgroups.com forum!