Anderson M5 Cross!
---
My newest acquisition to the ever expanding r/c bike stable: A used Anderson M5 Cross, bought used from British r/c bike Champion Colin Mccabe.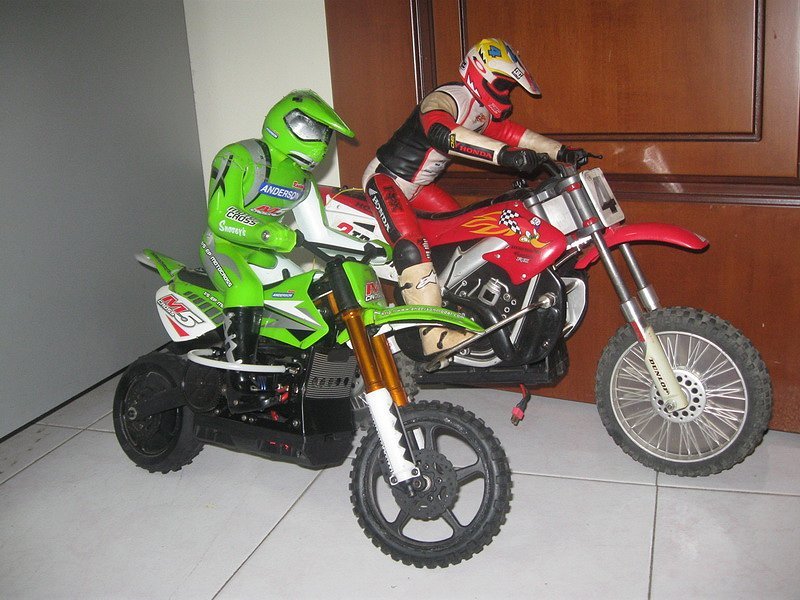 Compared to the Ricky Carmichael Honda CR250, is a bit smaller, even though both bikes are marketed as 1/5th scale. The Ricky was obviously closer to 1/4th scale!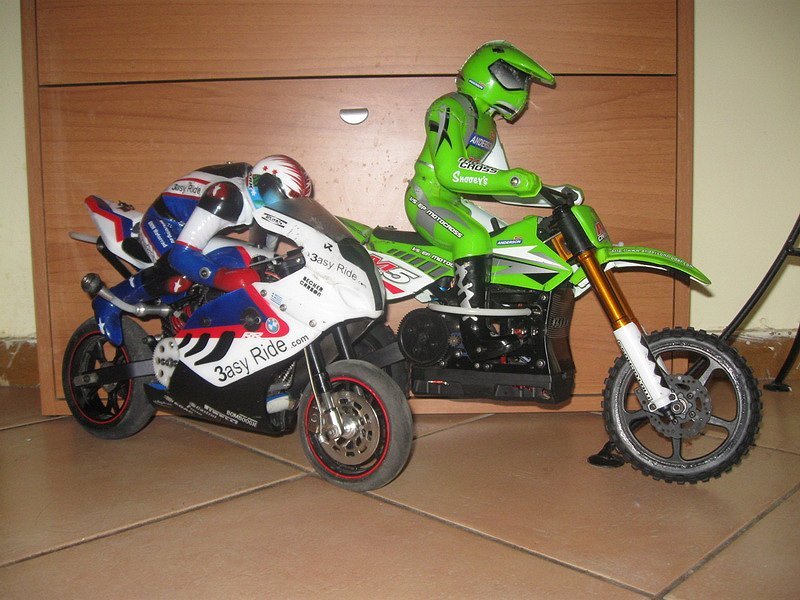 Next to a proper on-road 1/5th bike, my KP09e, it just overshadows it! The total height of the bike with the rider is making it difficult to place it in a decent sized book shelf! Now, THAT is a problem!!!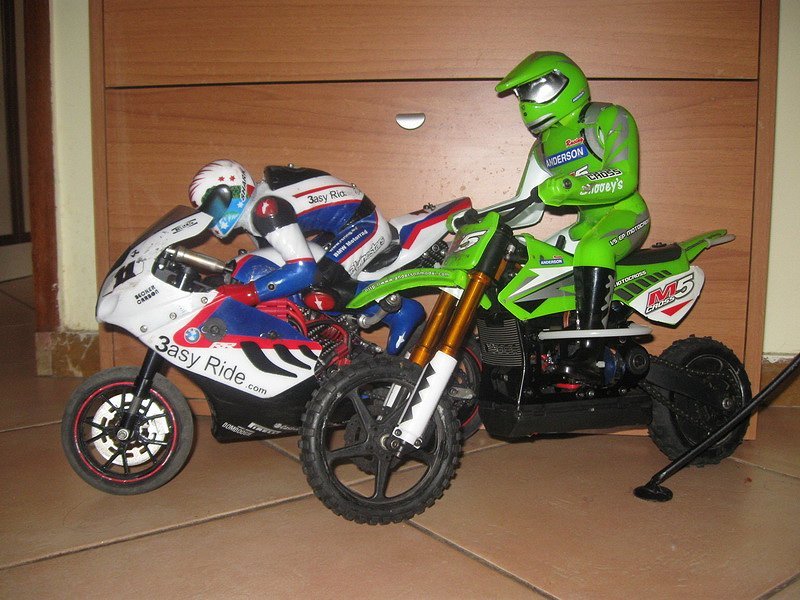 The bike came used, as I mentioned above, but with a few useful extras: An oil-filled aluminum front fork, a steering stabilizer, an Ezrun 9T (4300kv) motor, an M-troniks Genesis Ride ESC and the Anderson steering servo.Oh, and the rear tire has seen better days, but that was to be expected, since the bike was used. Colin threw in a few extras in the box, like a rear shock spring, a few spur gears etc.
What Colin forgot to add were scratchbars (!!!), but I just installed a pair of Snooey's that I had taken off the KP09, when I converted that bike to single ball-end scratchbars.

More details will follow soon, along with detailed pics, running pics, and of course Videos!!!


---
A few bashing pics and a video, with my son Jason controlling the bike! What fun!
---
A new HB tire fitted!