March 15, 2004.

Shiny day, let's wash the BMW! However, I realized the lock of the Krauser K5 top case was BROKEN!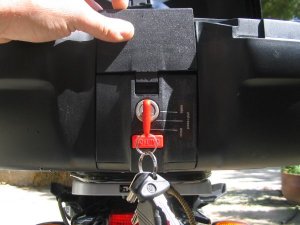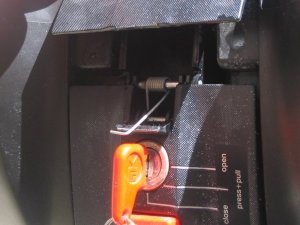 The plastic part that keeps the top of the case locked, broke in two pieces.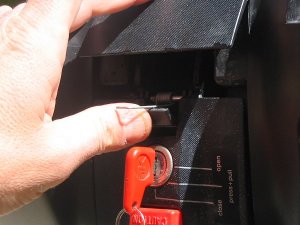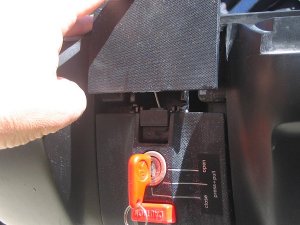 A phone call to the local dealer, Motopark SA revealed that the parts is readily available and waiting for me at a decelt price too.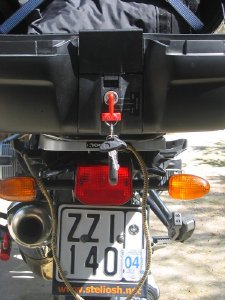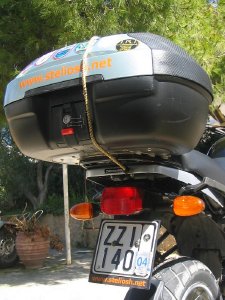 I temporarily keep the top case closed using a bungee cord. I'm going to get the part and fix the lock during this week. Probable cause (my OWN estimate) may be not overloading the case, but rather the sudden changes of temperatures during the snow weather of February 2004.